E-Museum of Pyrographic Art
Antique Art Hall


Welcome!
to the Salon of

Harriet Keith Fobes

Featuring her October 1895 article
for THE DELINEATOR Magazine

"BURNT WORK.—EIGHTH PAPER."

---
---
---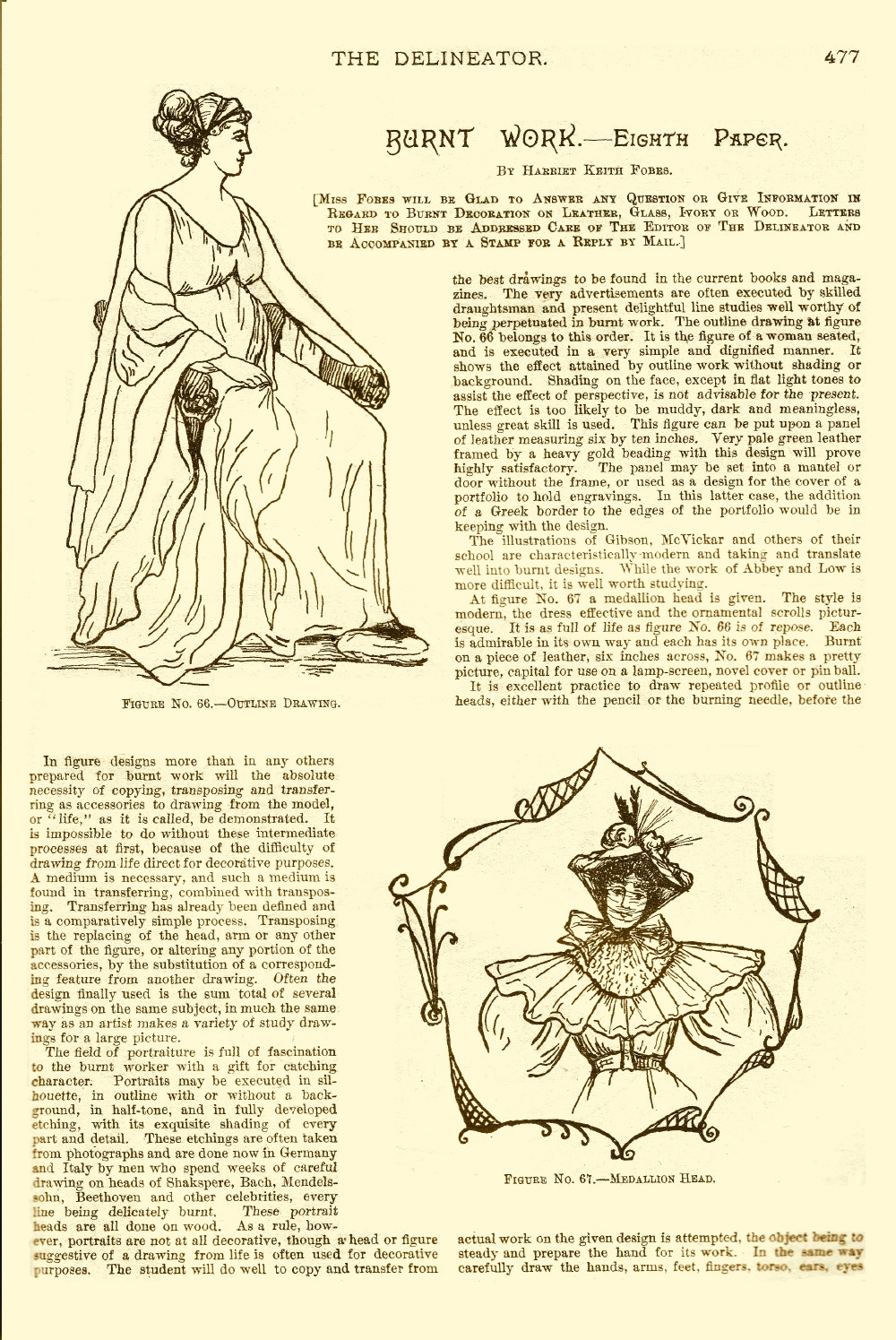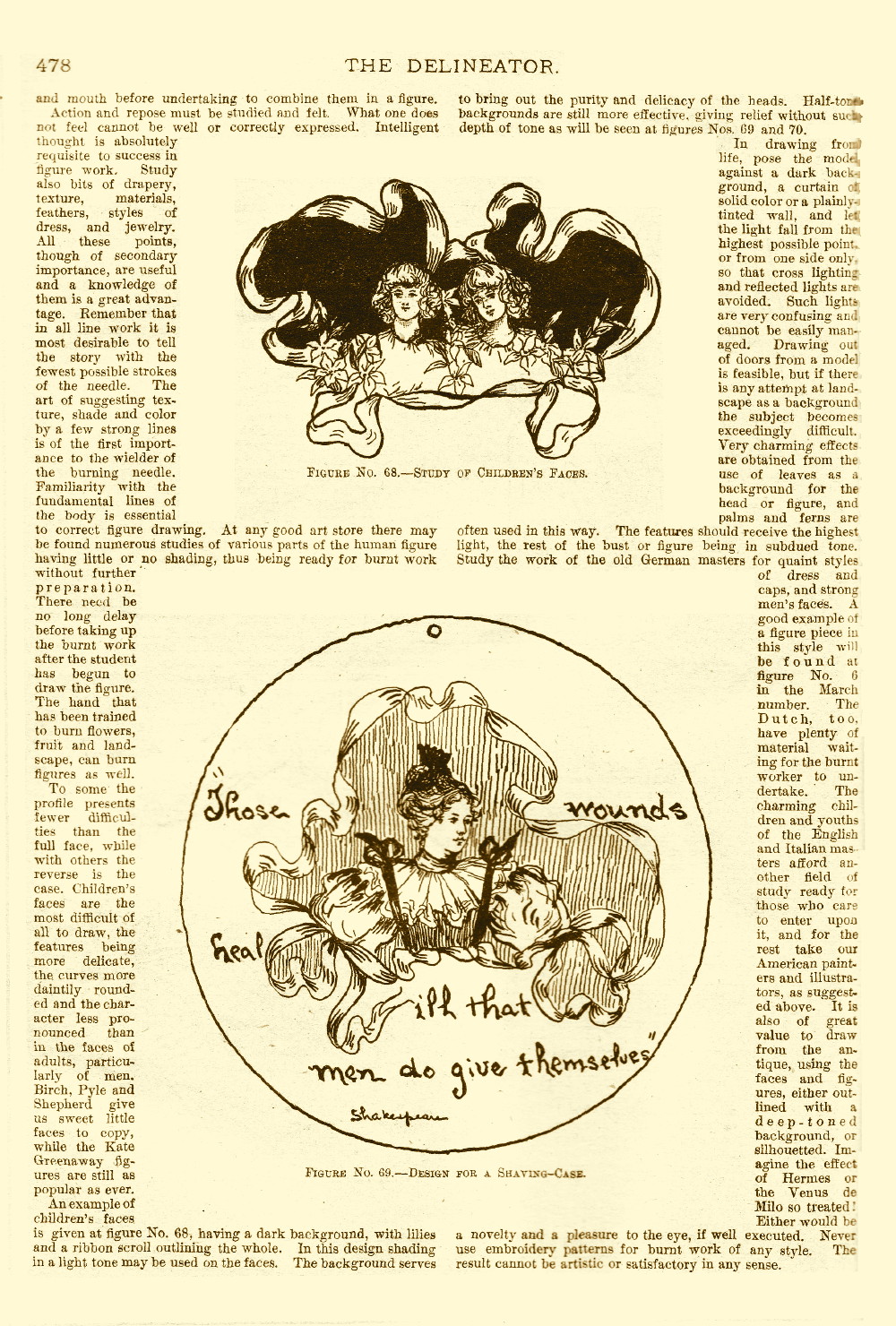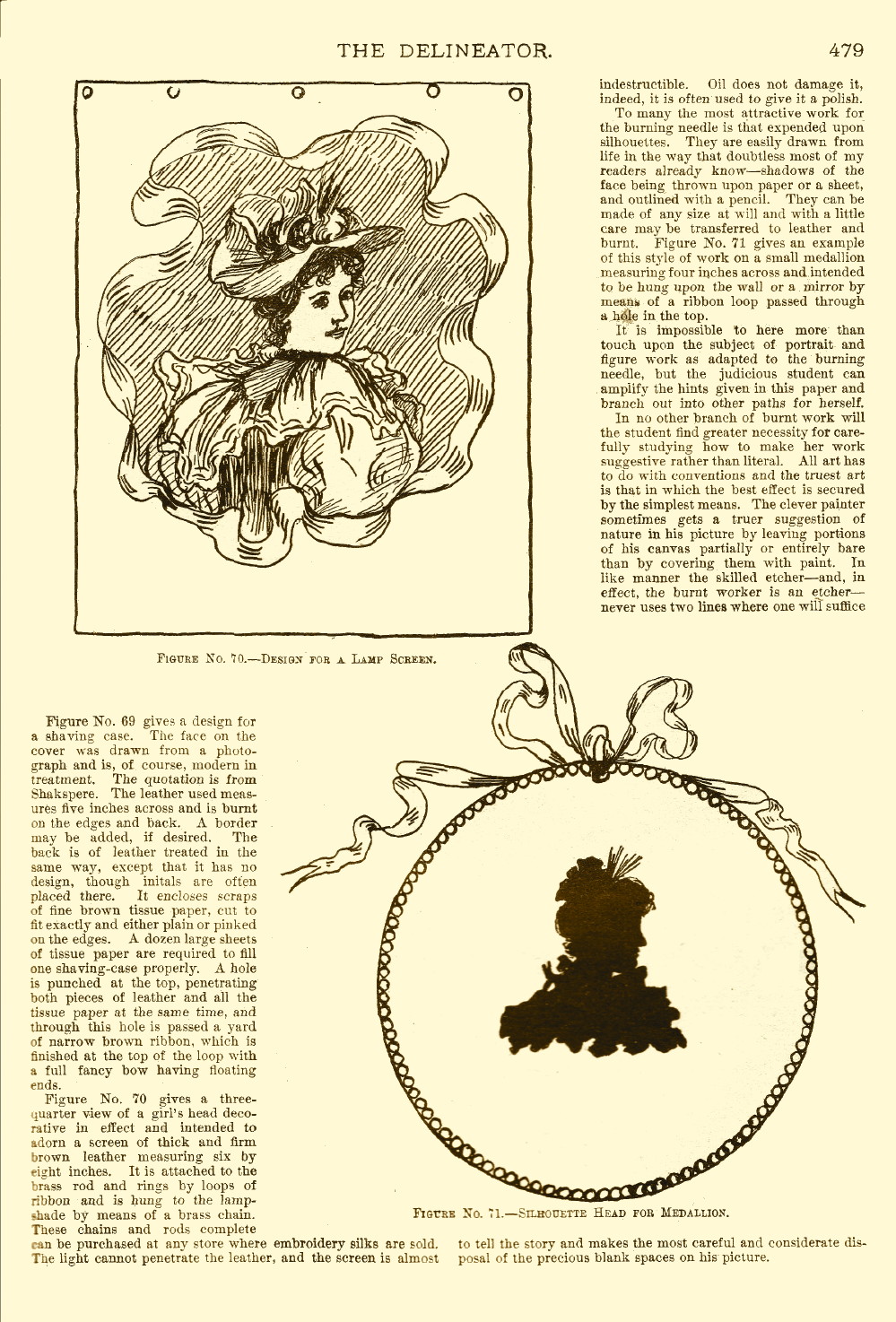 BURNT WORK.—EIGHTH PAPER.

by Harriet Keith Fobes

Adapted from THE DELINEATOR Magazine, October 1895 issue, pp. 477–479.
Butterick Publishing Co., London & New York.
---
This is the eighth in a series of eleven monthly articles on burnt work by American artist Harriet Keith Fobes for The Delineator magazine.

In this eighth article, Fobes dedicates three pages to figure and portrait work, and describes in thoughtful detail ways in which to use portraits, how to copy, transfer and transpose designs in preparation for a burnt work portrait, drawing from life, light sources, and backgrounds of all types. She also discusses portraiture as decorative art. As usual, her emphasis is generally on burnt work in leather with more limited discussion of wood.



---


If you have either any questions to ask or any information to offer regarding works or articles by Harriet Keith Fobes, please e-mail the E-Museum Curator.
---
You are leaving
the Harriet Keith Fobes Salon
of her October 1895 article in The Delineator Magazine
You can return to the
or visit one of the following:
Pyrographic Art Exhibit Halls:
---
---
---
---
Your questions and comments are welcome and appreciated.
Please e-mail the E-Museum Curator
Back to E-Museum Entrance homepage
---
&copy 2010 Kathleen M. Garvey Menéndez, all rights reserved.
25 May 2010.

---