E-Museum of Pyrographic Art
Antique Art Hall


Welcome!
to the Salon of

Harriet Keith Fobes

Featuring her July 1895 article
for THE DELINEATOR Magazine

"BURNT WORK.—FIFTH PAPER."

---
---
---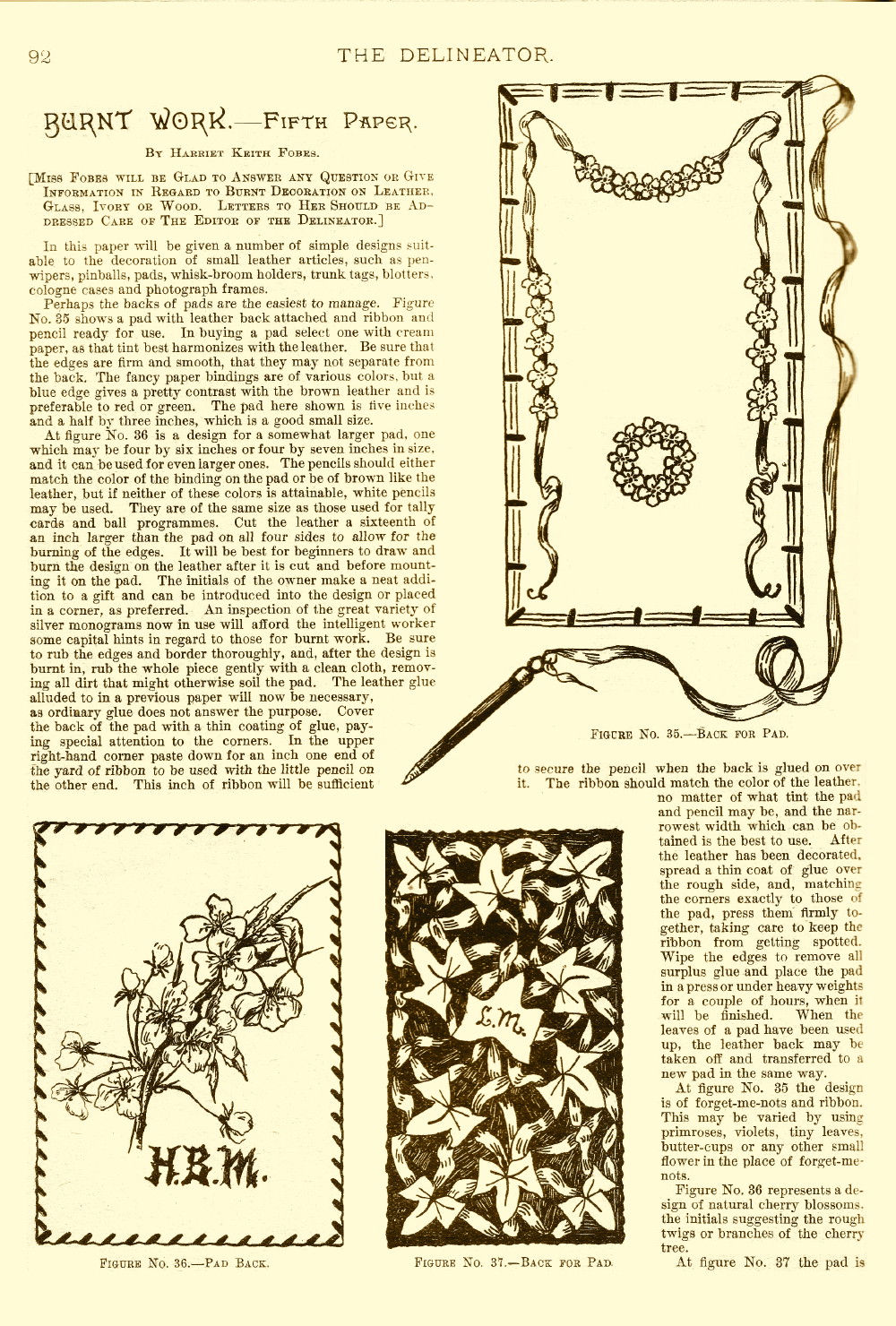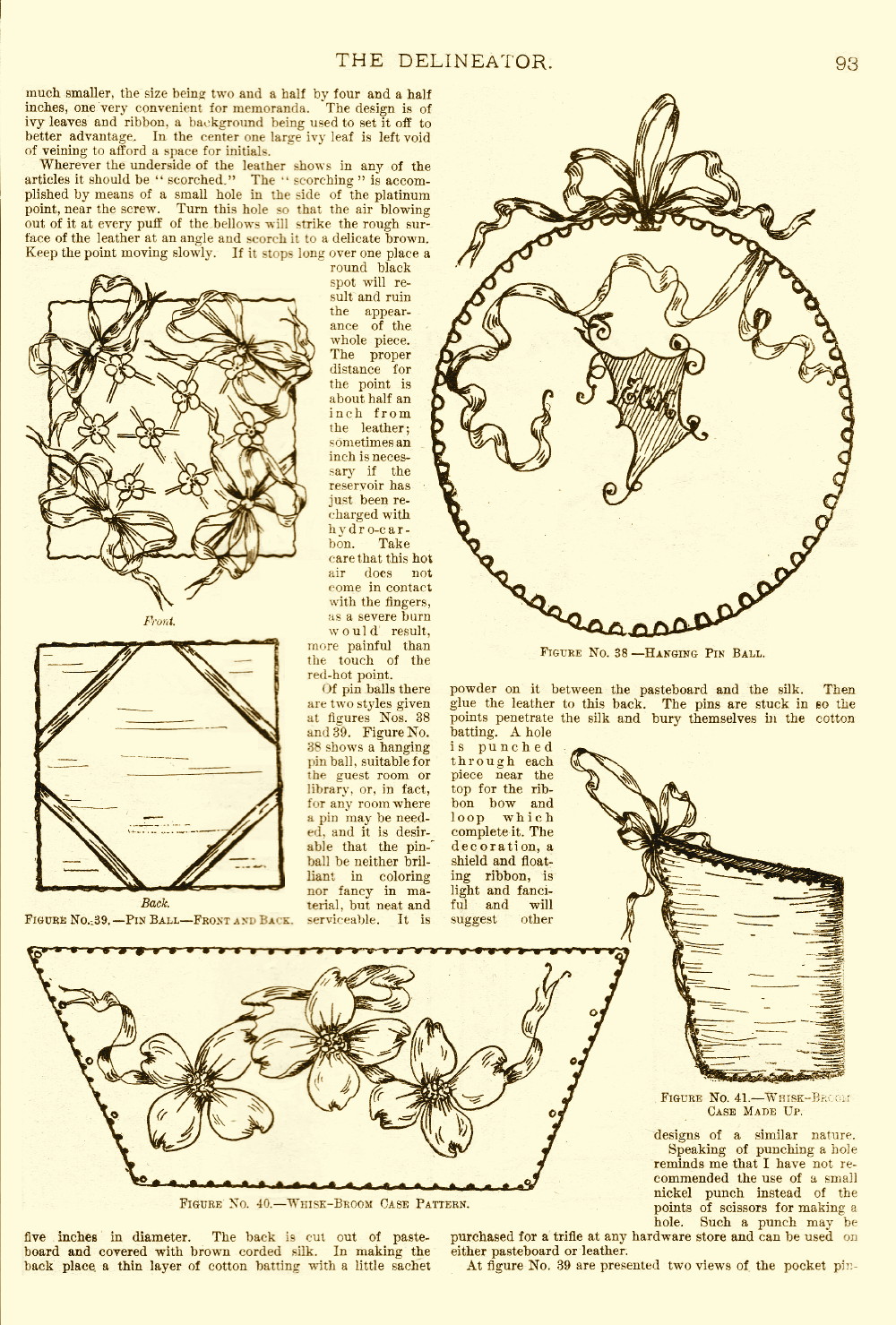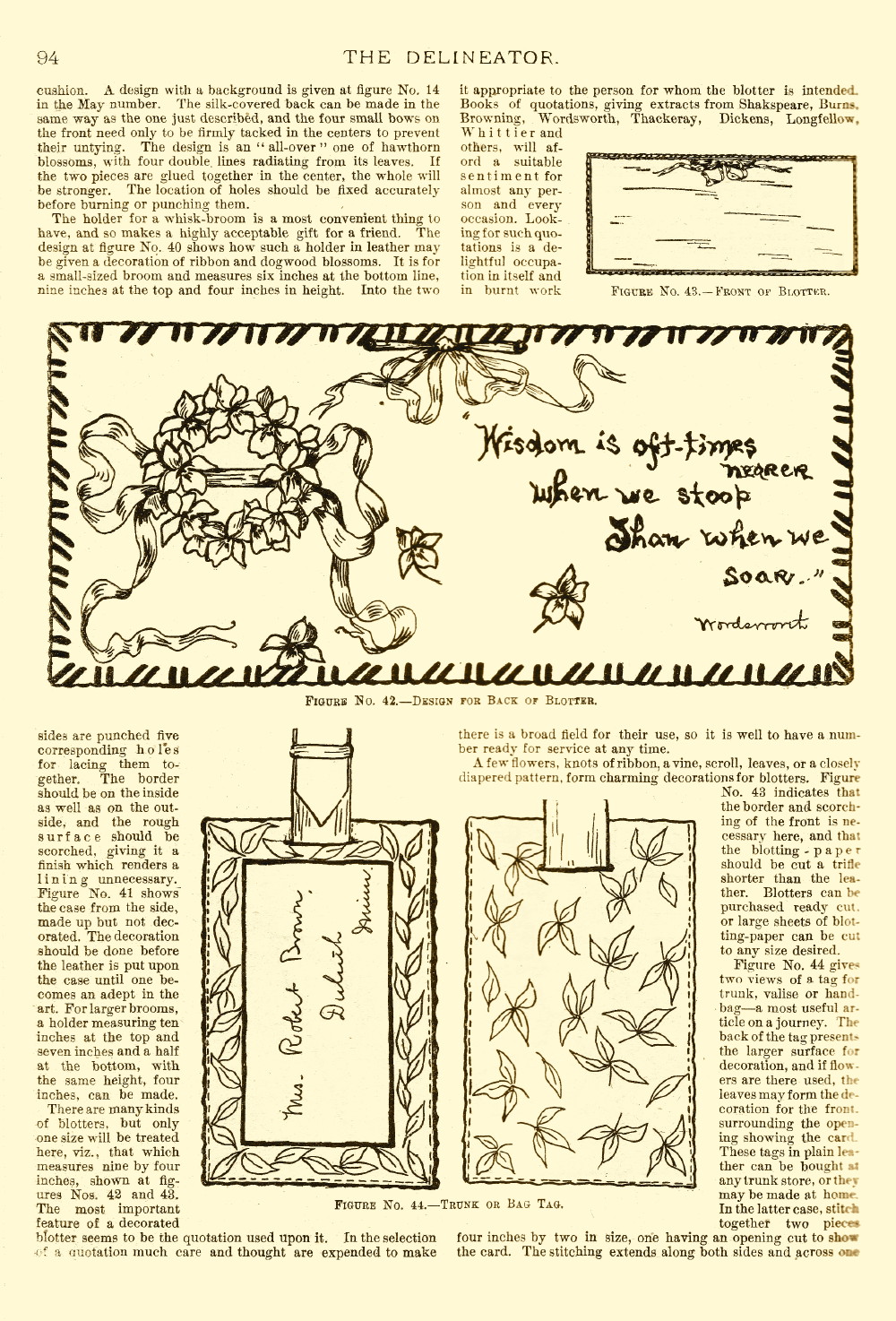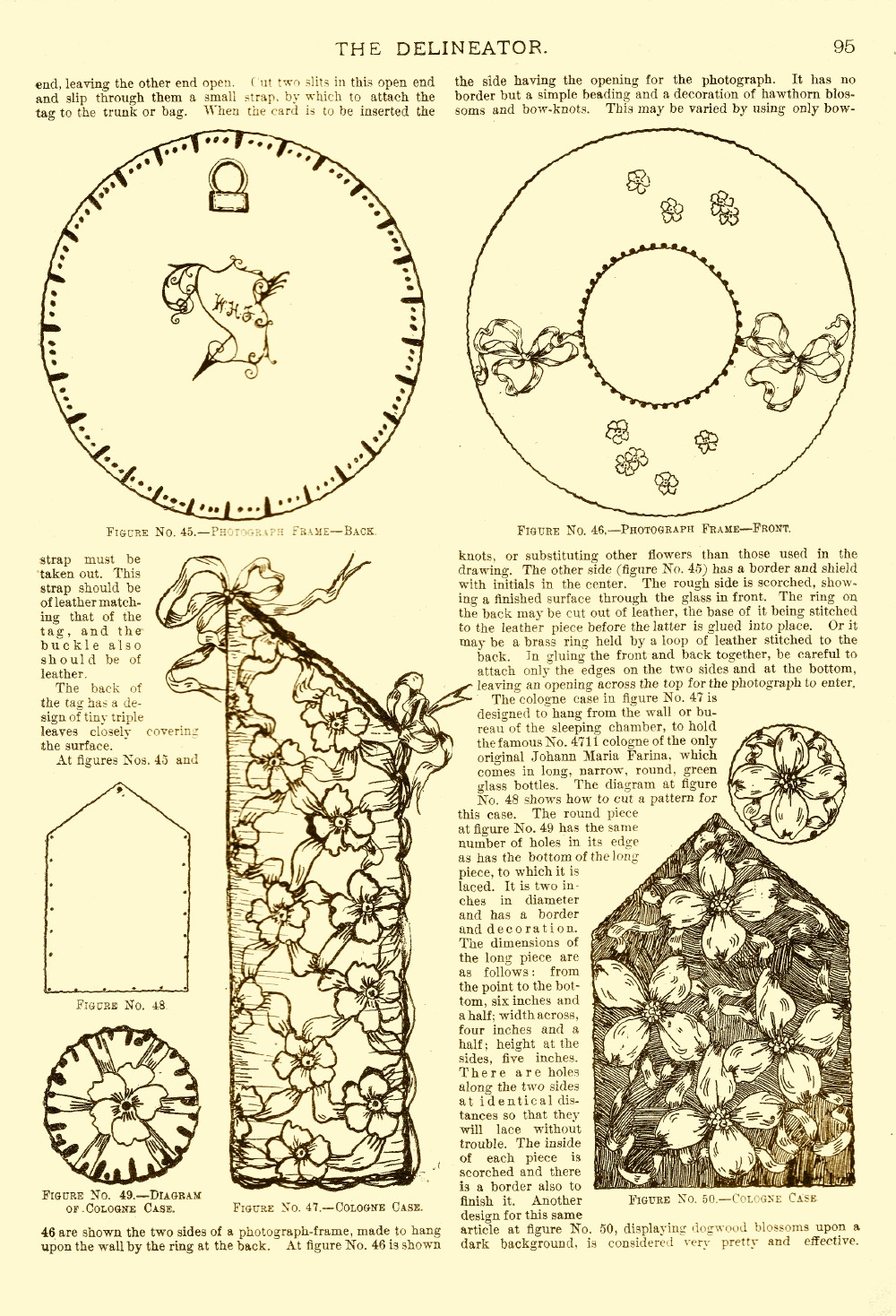 BURNT WORK.—FIFTH PAPER.

by Harriet Keith Fobes

THE DELINEATOR Magazine, July 1895 issue, pp. 92–95.
Butterick Publishing Co., London & New York.
---
This is the fifth in a series of eleven monthly articles on burnt work by American artist Harriet Keith Fobes for The Delineator magazine.

In this fifth article, H. K. Fobes offers a host of designs and specific projects for working on leather—even to the specifics of using pins, pens, ribbons, etc., to complete the projects. She also advises scorching for the underside of the leather and details the specific technique there, too. Although a few of the objects are too Victorian to be of use today, others are still quite appealing, such as frames, pads, and luggage tags. The designs themselves, even if for objects that no longer exist, could still be applicable to other items.



---


If you have either any questions to ask or any information to offer regarding works or articles by Harriet Keith Fobes, please e-mail the E-Museum Curator.
---
You are leaving
the Harriet Keith Fobes Salon
of her July 1895 article in The Delineator Magazine
You can return to the
or visit one of the following:
Pyrographic Art Exhibit Halls:
---
---
---
---
Your questions and comments are welcome and appreciated.
Please e-mail the E-Museum Curator
Back to E-Museum Entrance homepage
---
&copy 2010 Kathleen M. Garvey Menéndez, all rights reserved.
08 June 2010.

---