E-Museum of Pyrographic Art
Portraits and Paintings Hall


Welcome! to the
Yury Zopov
Salon
---
---
---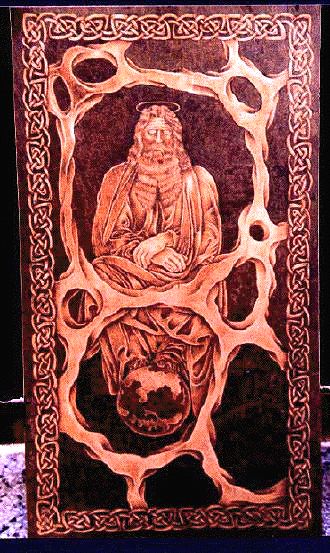 Dreaming God
by Yury Zopov

Pyroengraving on wood panel
---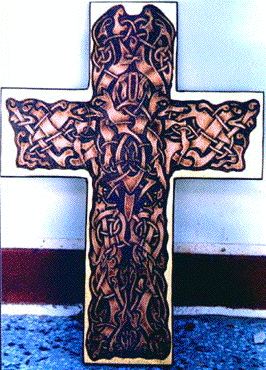 The Cross
by Yury Zopov

Pyroengraving on wood panel
---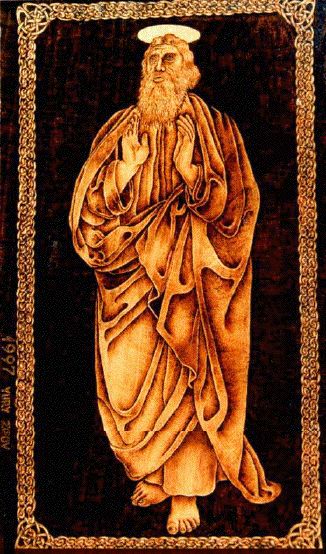 Saint Peter
by Yury Zopov, 1997

Pyroengraving on wood panel
---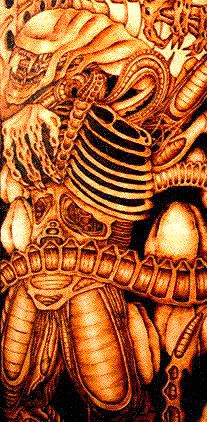 Alienation
by Yury Zopov

Pyrography on wood panel
---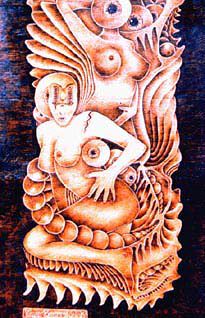 Real Eyes
by Yury Zopov

Pyrography on wood panel
---
Telecommunications Engineer Yury Zopov from Bulgaria, is a man of many talents. He taught himself pyrography three years ago over a 2-month period. This pyrographic artist developed his own techniques for shading, created a mathematical method to generate knotworks (observed in some of the examples here), manufactured his own pyrographic tools, and is presently experimenting with a new method of painting using a thin stream of smoke. Yury says that he could "speak a week about his work methods" in pyrography. In addition, this young married man has served two years as a military officer in the Bulgarian Air Force, is an enthusiastic tattoo artist, both a motor and car mechanic (who drives all classes, as well), and a powerlifter.
For more information on pyrographic artist Yury Zopov from Bulgaria, and his bold pyrographic style, you can contact him directly through e-mail by clicking on his name, or visit this webpage showing his Tattoo and Pyro Art and this one—The Morse's Art—for more about the artist.
---
You are leaving the Yury Zopov Salon.
You can return to the
or visit one of the following:
Pyrographic Art Exhibit Halls:
---
---
---
---
Your questions and comments are welcome and appreciated.
Please e-mail the E-Museum Curator
Back to E-Museum Entrance homepage
---
&copy 1998, 2007, 2009, 2010 Kathleen M. Garvey Menéndez
Last updated 4 March 2010.

---