to the Salvatore Polistena Salon
---
---
---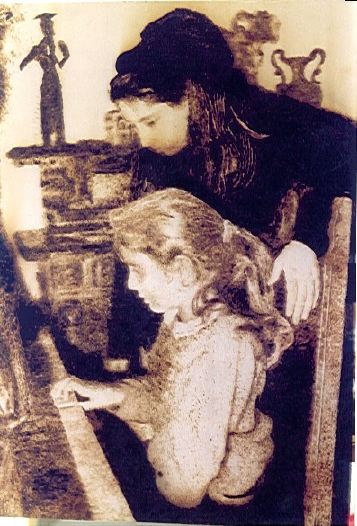 The Piano Lesson
by Salvatore Polistena

Pyrography on wood panel

Image courtesy of the artist


---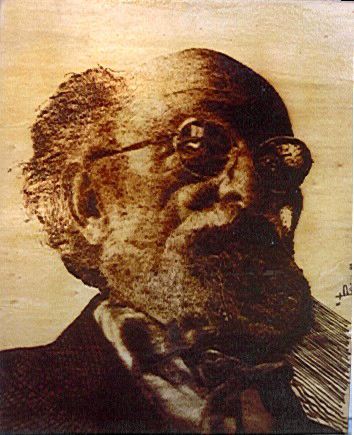 Portrait of Fidio Bartalini
by Salvatore Polistena

Pyrography on wood panel

Image courtesy of the artist


---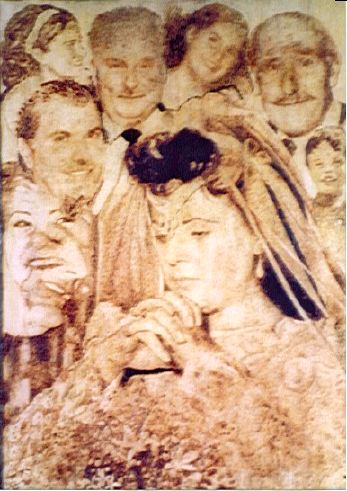 Portrait of the Bride
by Salvatore Polistena

Pyrography on wood panel

Image courtesy of the artist


---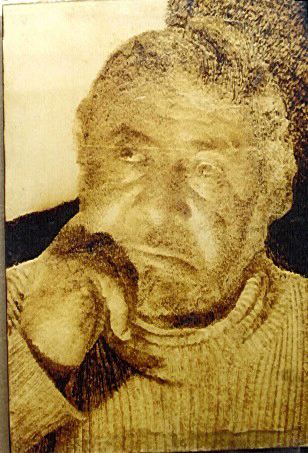 Self Portrait
by Salvatore Polistena

Pyrography on wood panel

Image courtesy of the artist


---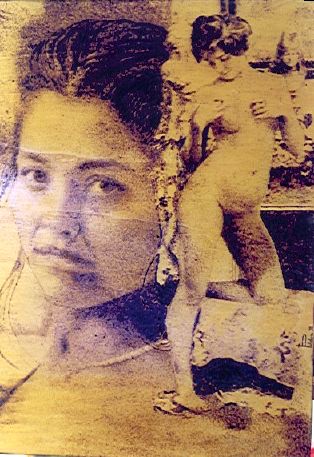 Untitled
by Salvatore Polistena

Pyrography on wood panel

Image courtesy of the artist


---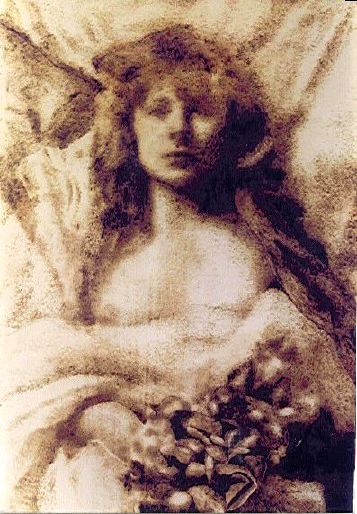 La Giovinetta
by Salvatore Polistena

Pyrography on wood panel

Image courtesy of the artist


---
Italian artist and pyrographer Salvatore Polistena

More of Salvatore Polistena's art work can be found in his own website gallery in Salvatore Polistena

Salvatore Polistena's story and art work are featured in an article in Pyrograffiti 20 in the November–December 2002 issue of the Woodcarvers Online Magazine.
---
You are leaving the Salvatore Polistena Salon.
Pyrographic Art Exhibit Halls:
---
---
---
---
Your questions and comments are welcome and appreciated.
Please e-mail the E-Museum Curator
Back to E-Museum Entrance homepage
---
&copy 2002, 2009, 2010 Kathleen M. Garvey Menéndez, all rights reserved.
Last updated 26 February 2010.

---