E-Museum of Pyrographic Art
Portraits and Paintings Hall


Welcome!
to the Paris Stavrinidis Salon
---
---
---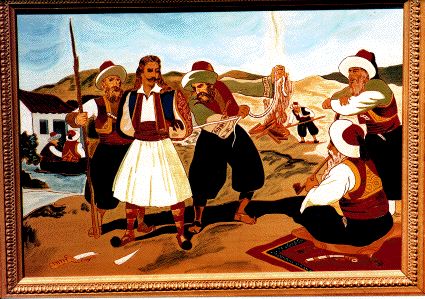 Pyroengraving with color
by Paris Stavrinidis



---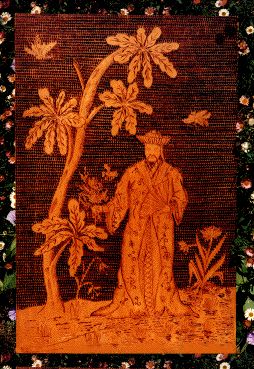 Pyrography and pyroengraved texture
by Paris Stavrinidis


---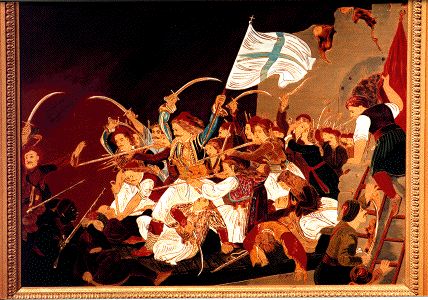 Pyrograph with Color
by Paris Stavrinidis




---
Paris Stavrinidis from Brunswick, Australia, was taught pyrography by his mother in his native Greece. He has distinctive styles of presentation, one of which is monochrome with intricate textures and the other delicate coloration blended with extremely fine burnt outlines. The latter is similar in technique to Australia's poker work from the medium's popular period in Australia in the 1920's and 30's. Paris and his wife Jenny manage a gallery in Brunswick.
---
You are leaving the Paris Stavrinidis Salon.
You can return to the
or visit one of the following:
Pyrographic Art Exhibit Halls:
---
---
---
---
Your questions and comments are welcome and appreciated.
Please e-mail the E-Museum Curator
Back to E-Museum Entrance homepage
---
&copy 1997, 2007, 2009, 2010 Kathleen M. Garvey Menéndez,
all rights reserved. Last updated 3 March 2010.

---