E-Museum of Pyrographic Art
Portraits and Paintings Hall


Welcome! to the
Ken Li (Li Geng Qiang)
Salon
---
---
---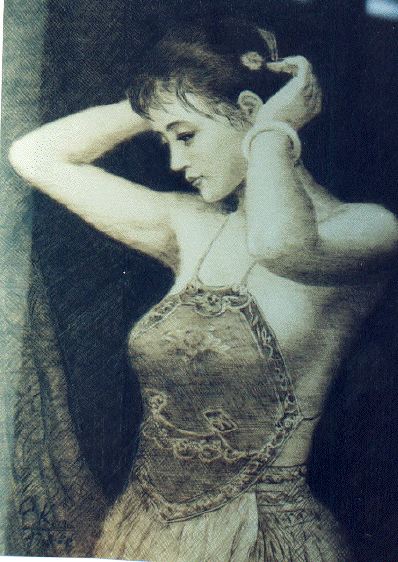 Young Han Woman
by Ken Li

Pyrograph on basswood, 21 x 29 cm
After an oil painting by Pan Hong Hai

Photograph by Ken Li
---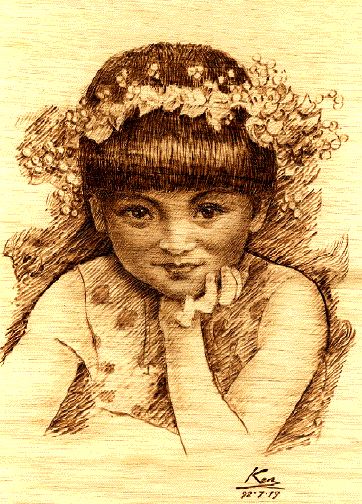 Xin Xin
Daughter Xue Xin at age 6, July 1992
by Ken Li

Pyrograph on wood, 20 x 29 cm

Photograph by Ken Li
---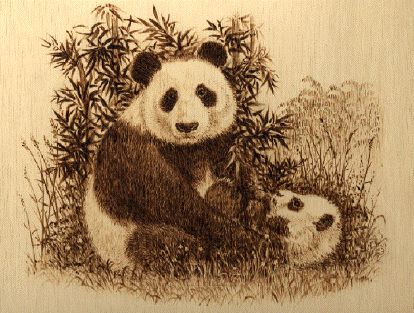 Pandas
by Ken Li

Pyrograph on basswood, 28 x 22 cm
After a postcard

Photograph by Ken Li
---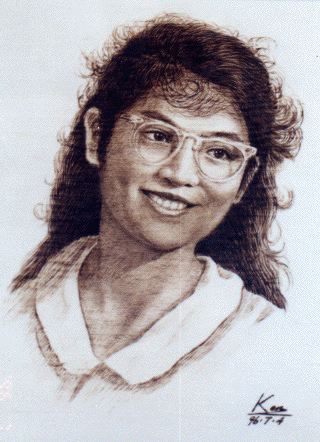 Fu Xiao Hong, at 18
by Ken Li, 1996

Pyrograph on basswood, 26 x 20 cm
After a photograph, 1979

Photograph of subject and portrait by Ken Li
---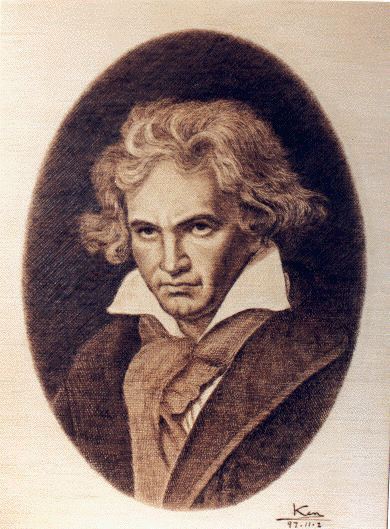 Portrait of Beethoven
1997
by Ken Li

Pyrograph on basswood, 35 x 25 cm

Photograph by Ken Li
---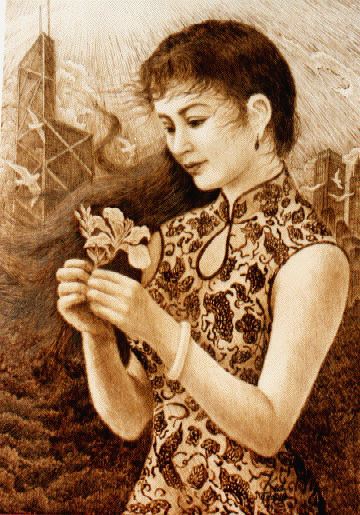 Welcome Home, Hong Kong
by Ken Li

Pyrograph on basswood, 46 x 54 cm

Photograph by Ken Li
---
For more information on Ken Li (whose official name is Li Geng Qiang) from Shenzhen, Peoples Republic of China, you can contact him directly through e-mail.

In the January 1999 issue of the WWWoodc@rvers E-Zine, there is a fully illustrated article in two parts entitled Chinese Fire Works on this artist's uniquely toned and richly detailed pyrographs.
---
You are leaving the Ken Li salon.
Back to E-Museum Entrance homepage
---
&copy 1999, 2007, 2009, 2012 Kathleen M. Garvey Menéndez.
Updated 24 October 2009. Last updated 14 June 2012.

---