E-Museum of Pyrographic Art
Antique Art Hall


Welcome!
to the Exhibit of

J. William Fosdick's
1909 article

"Fire Etching in Home Decoration"
in Country Life Magazine
---
---
---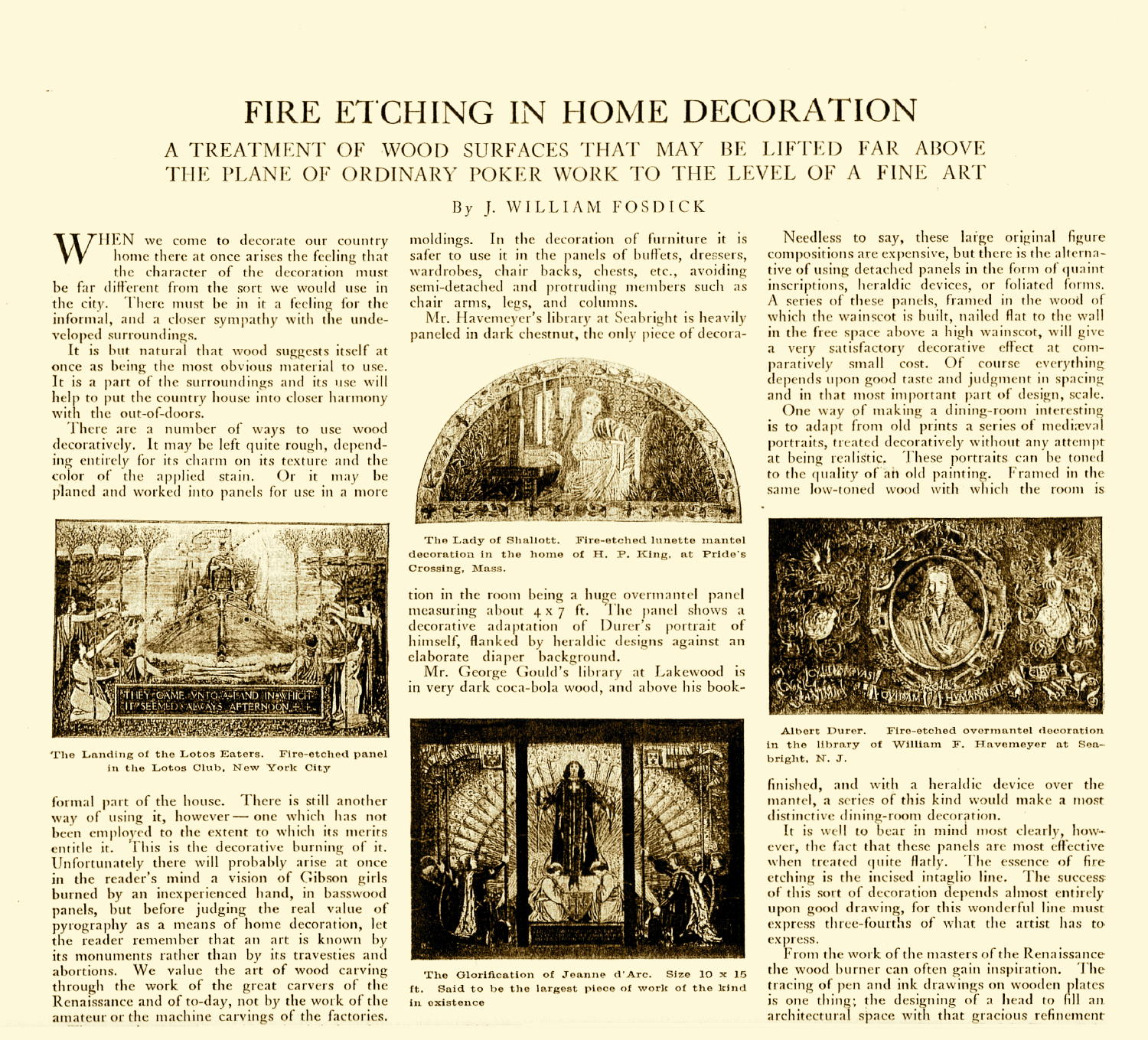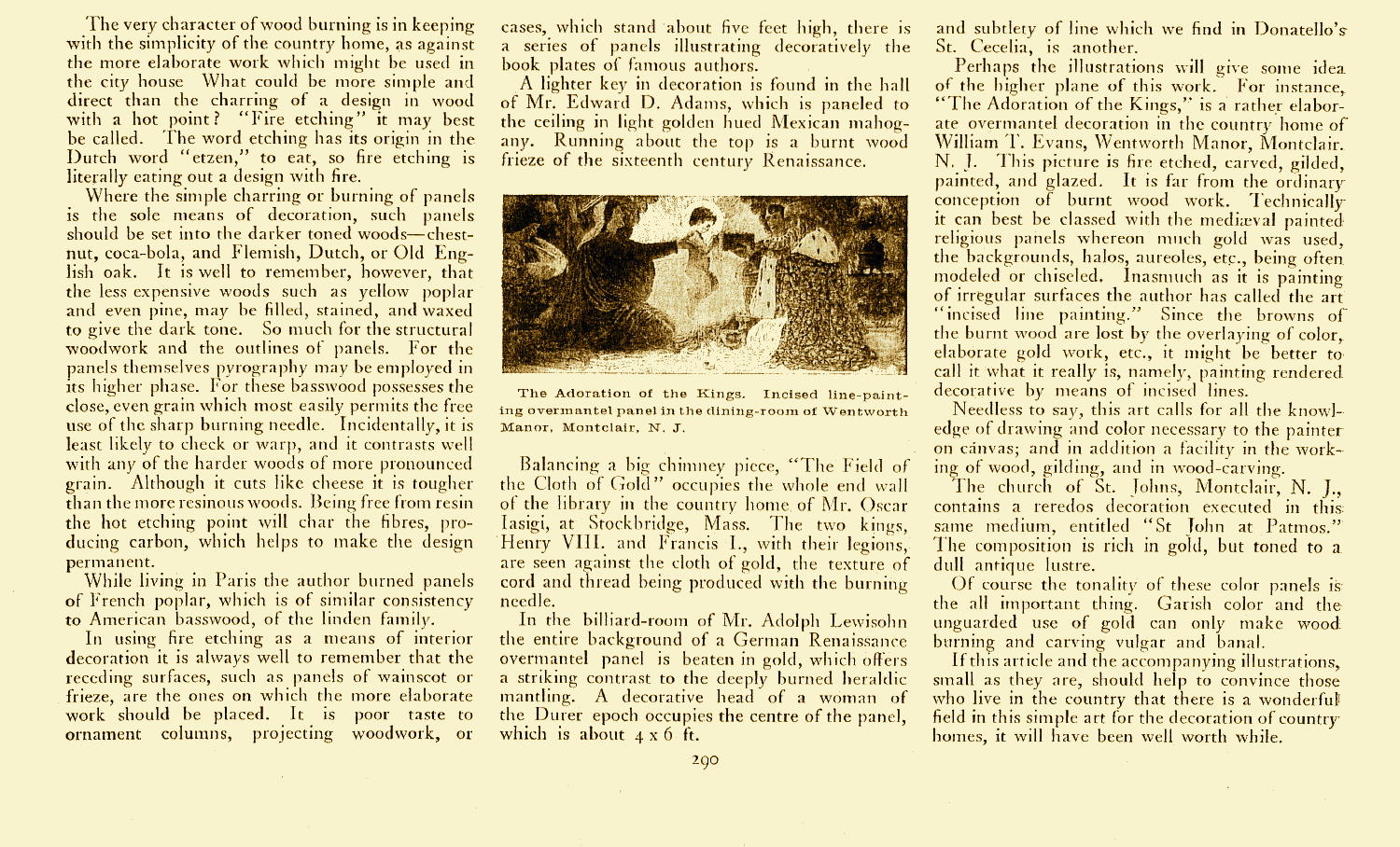 Fire Etching in Home Decoration
by J. William Fosdick, 1909

Adapted from Country Life Magazine, January 1909, p. 290.
---
Despite the small size of the pictures in this 1909 article by J. William Fosdick, and the poor quality copy of it from a public library, it is nevertheless of great value in identifying one more panel by him not seen heretofore—his overmantel "The Adoration of the Kings,"—as well as many important technical and historical aspects of his works, which were carefully described by the artist himself.

A short exhibit at the link here, which besides displaying this work in a slightly larger format, includes an excerpt of Fosdick's explanation of his 20th Century pyrographic technique of incised line painting with accompanying comments.

This particular article offers an excellent summary of Fosdick's ideas in interior design, artistic composition, and use of color in combination with pyrography, as well as a summary of many of his works, how they were done, and the patrons whose mansions they adorned.



---


If you have either any questions to ask or any additional information to offer on this article and works by J. William Fosdick, please e-mail the E-Museum Curator.
---
You are leaving the exhibit of
J. William Fosdick's
1909 article "Fire Etching in Home Decoration."
You can return to the
or continue on your tour to one of the following:
---
Pyrographic Art Exhibit Halls:
---
---
---
Your questions and comments are welcome and appreciated. Please e-mail Curator.
Back to E-Museum Entrance homepage
2009 Kathleen M. Garvey Menéndez, all rights reserved.
Last updated 23 October 2009.

---