E-Museum of Pyrographic Art
Tools and Techniques Hall


Welcome!
to the Exhibit of the

Flemish Art Company's
1907 publication

PYROGRAPHY
A COMPLETE COURSE OF INSTRUCTIONS

PRACTICAL
SIMPLE and PROGRESSIVE
---
---
---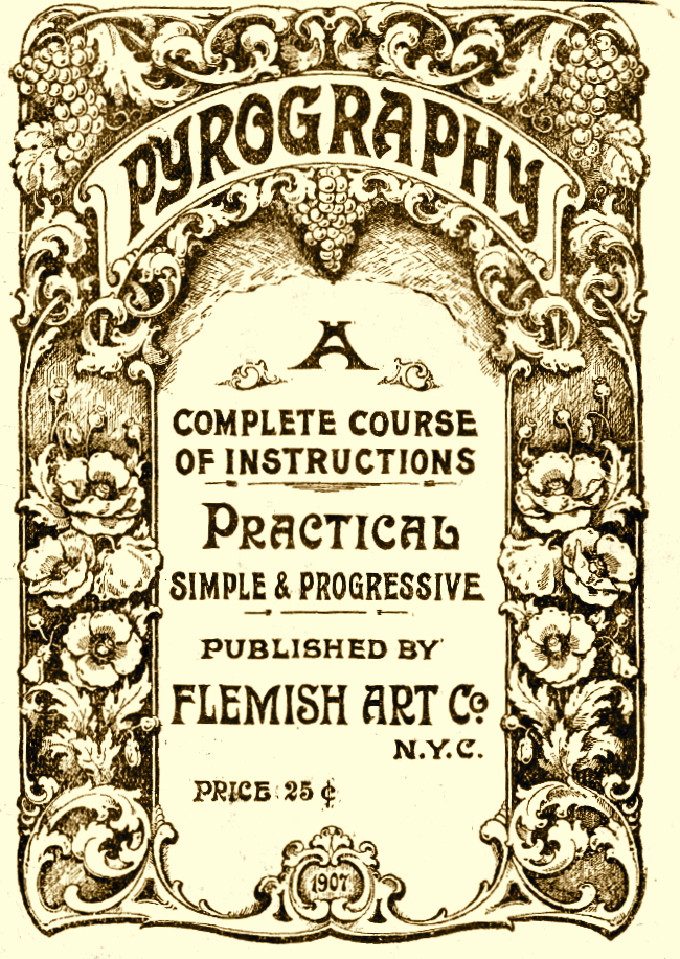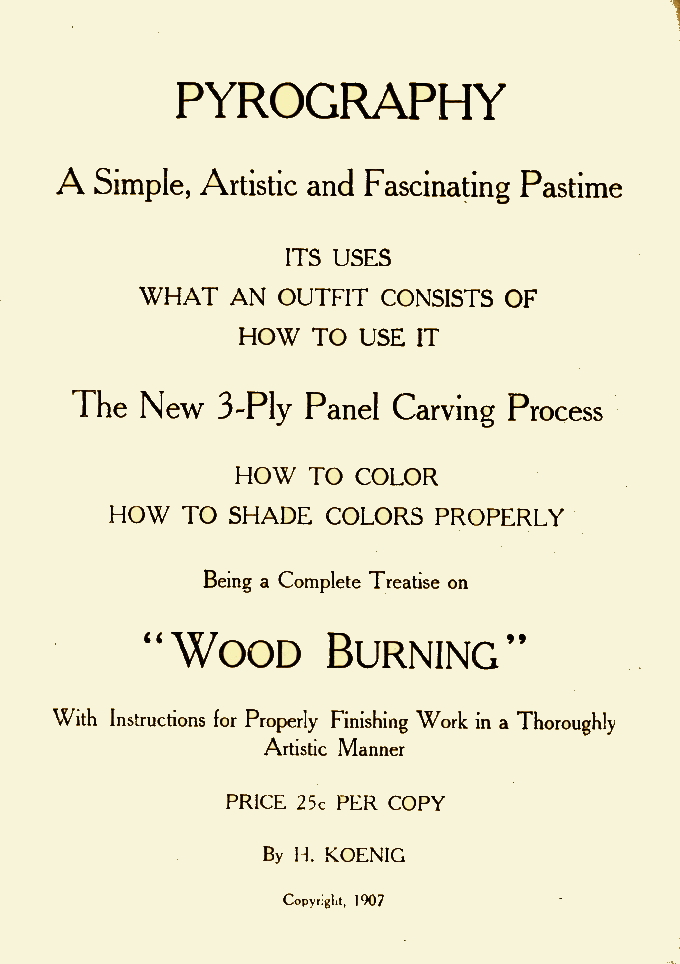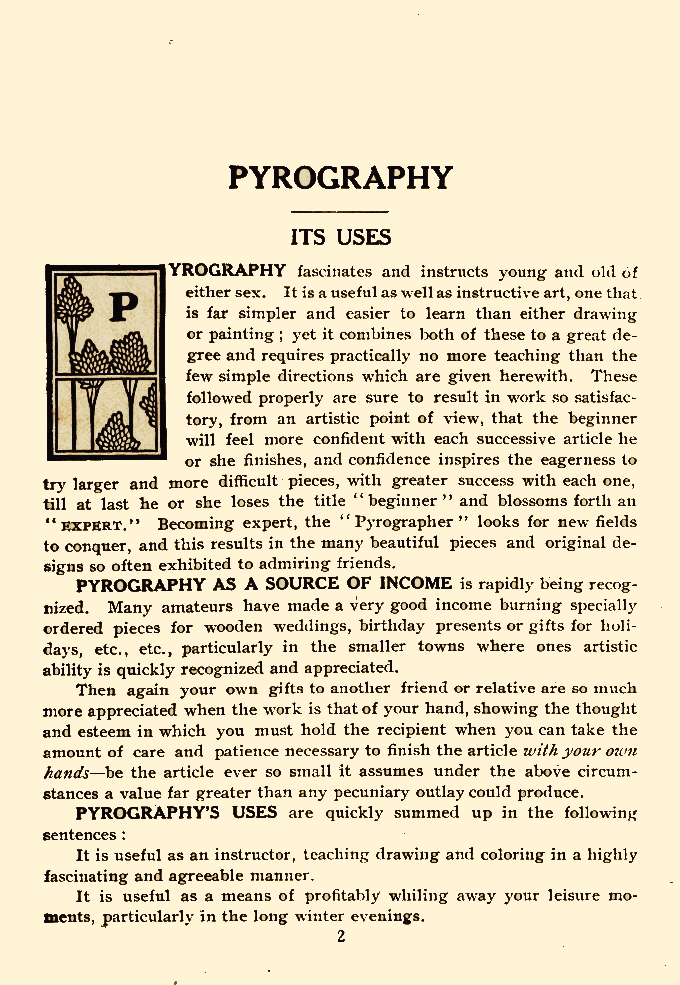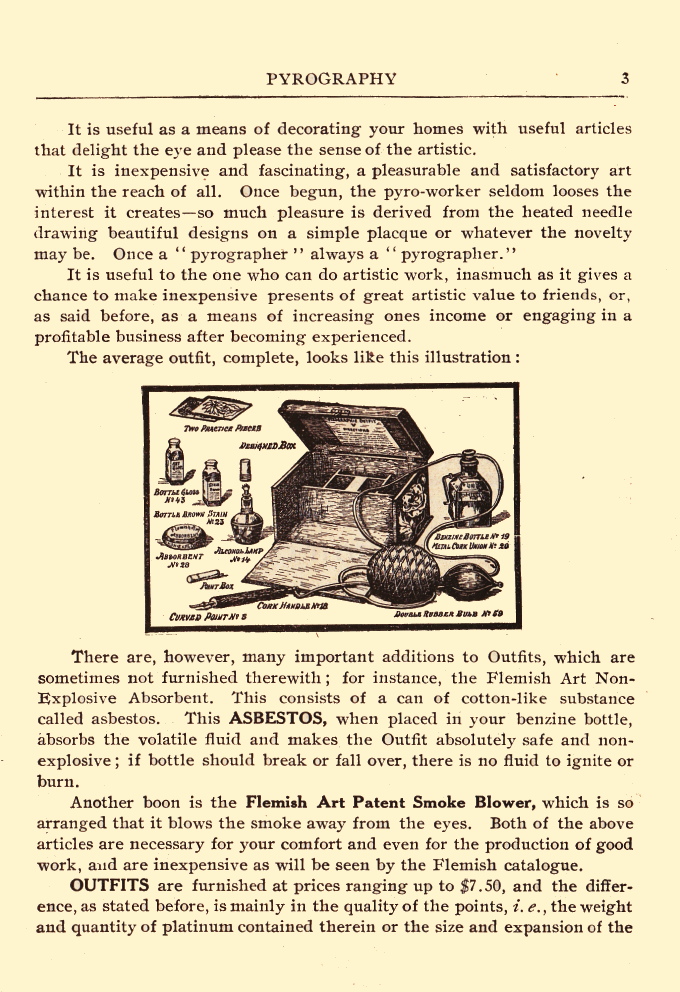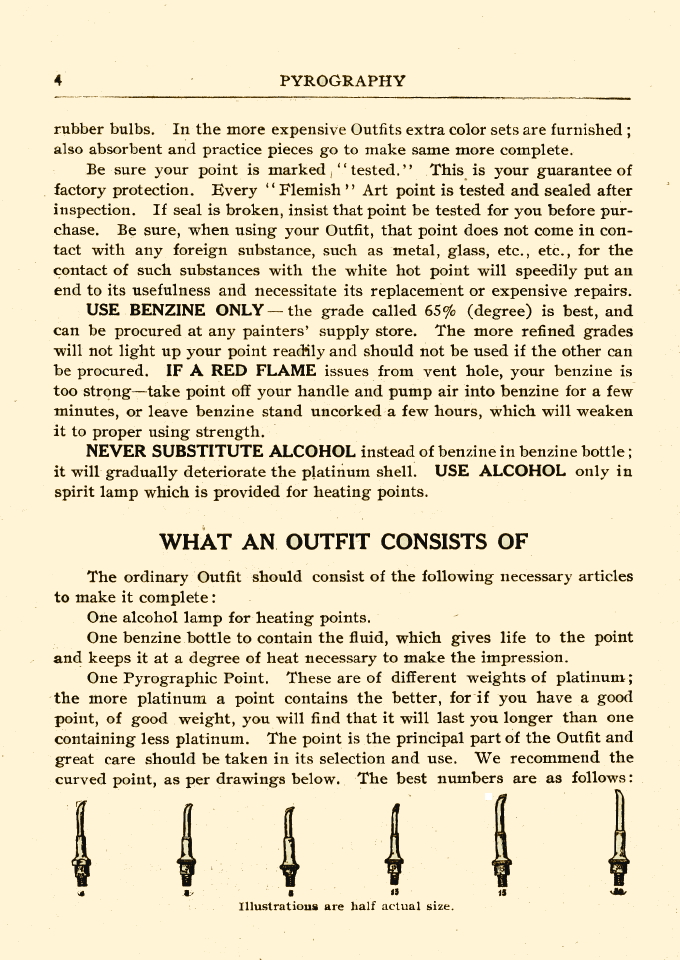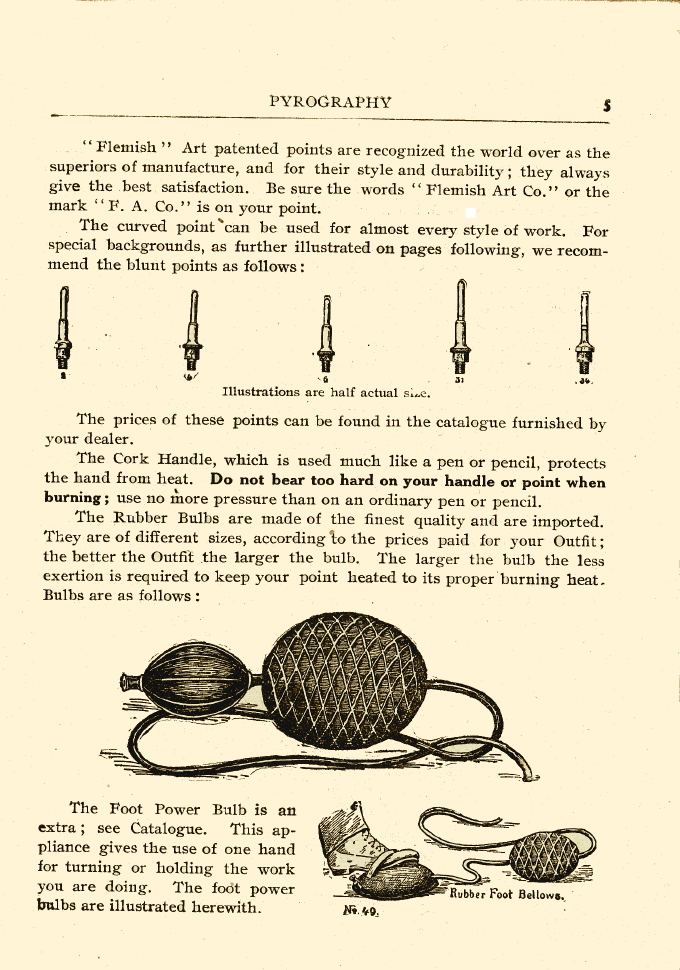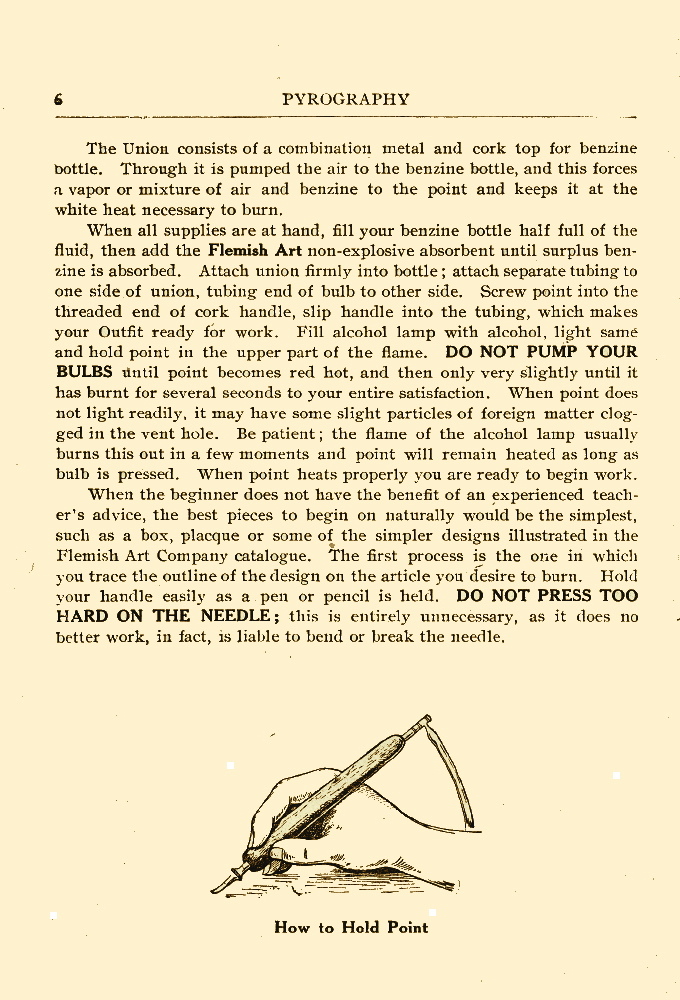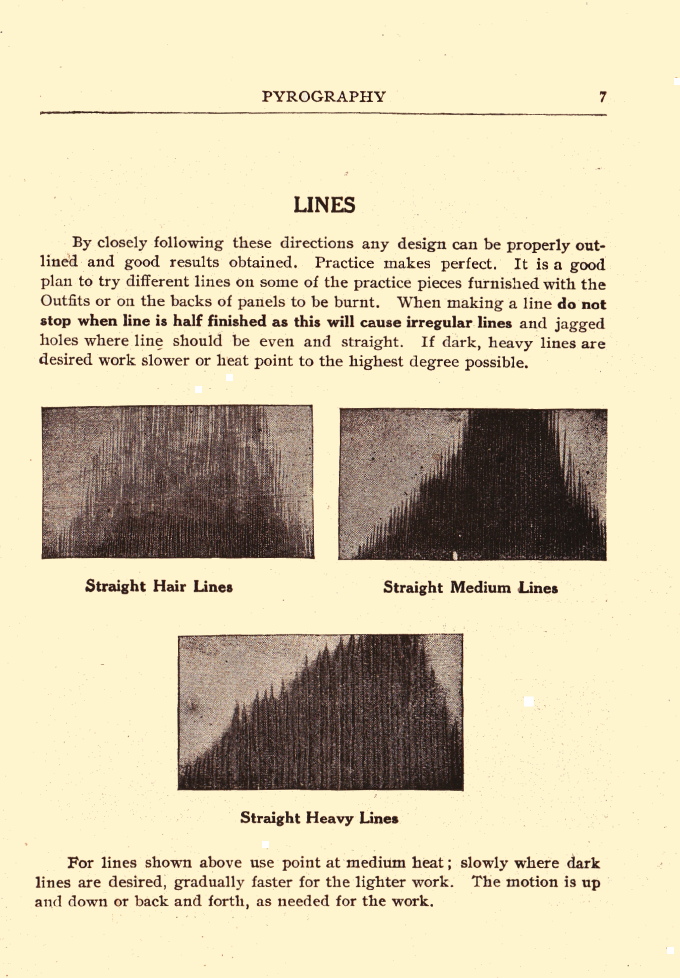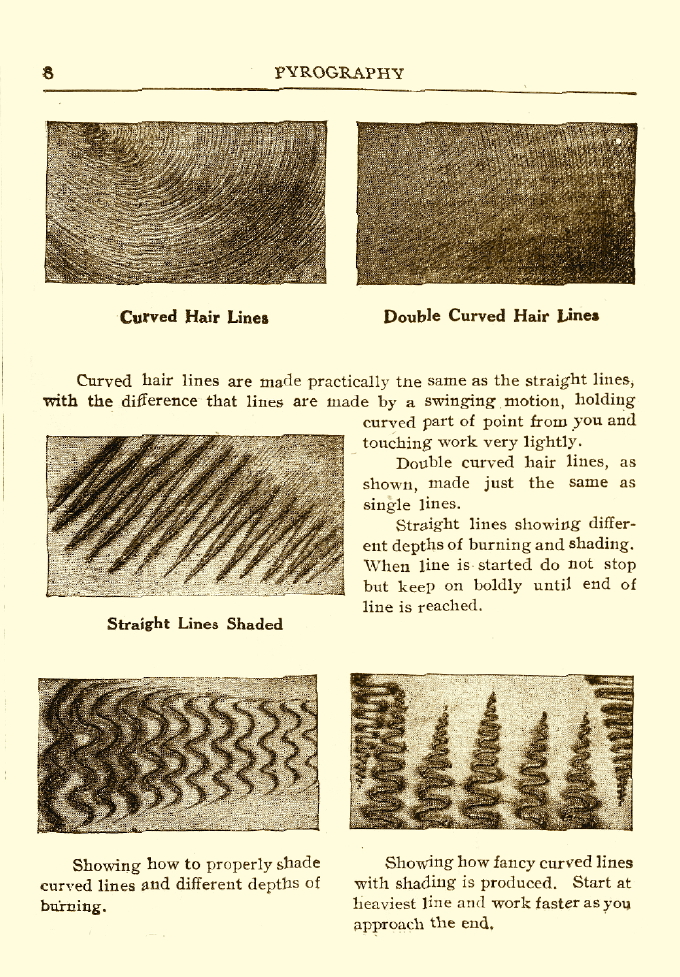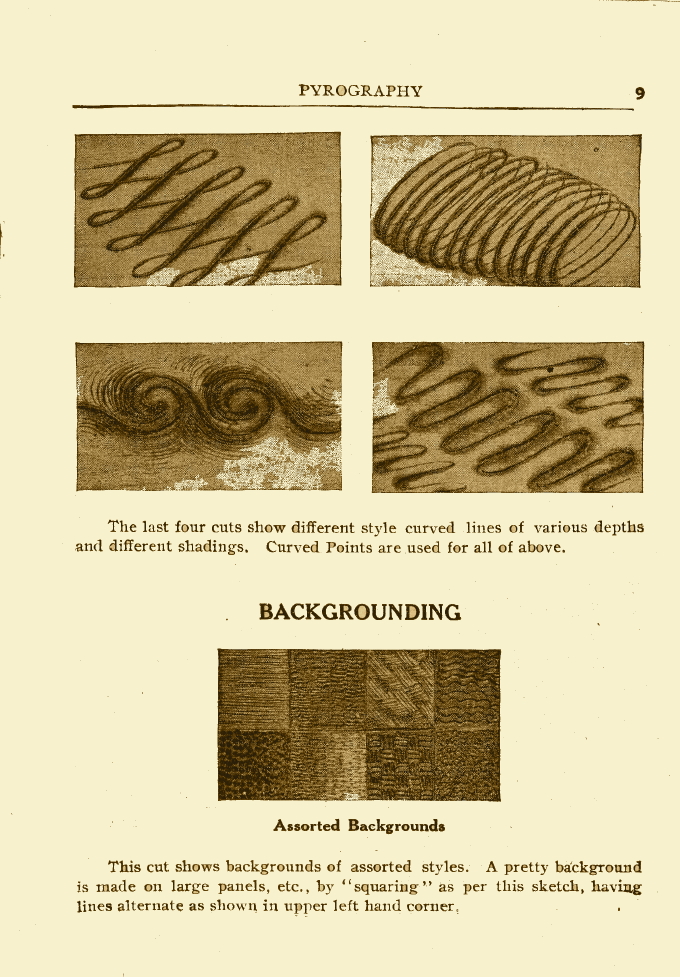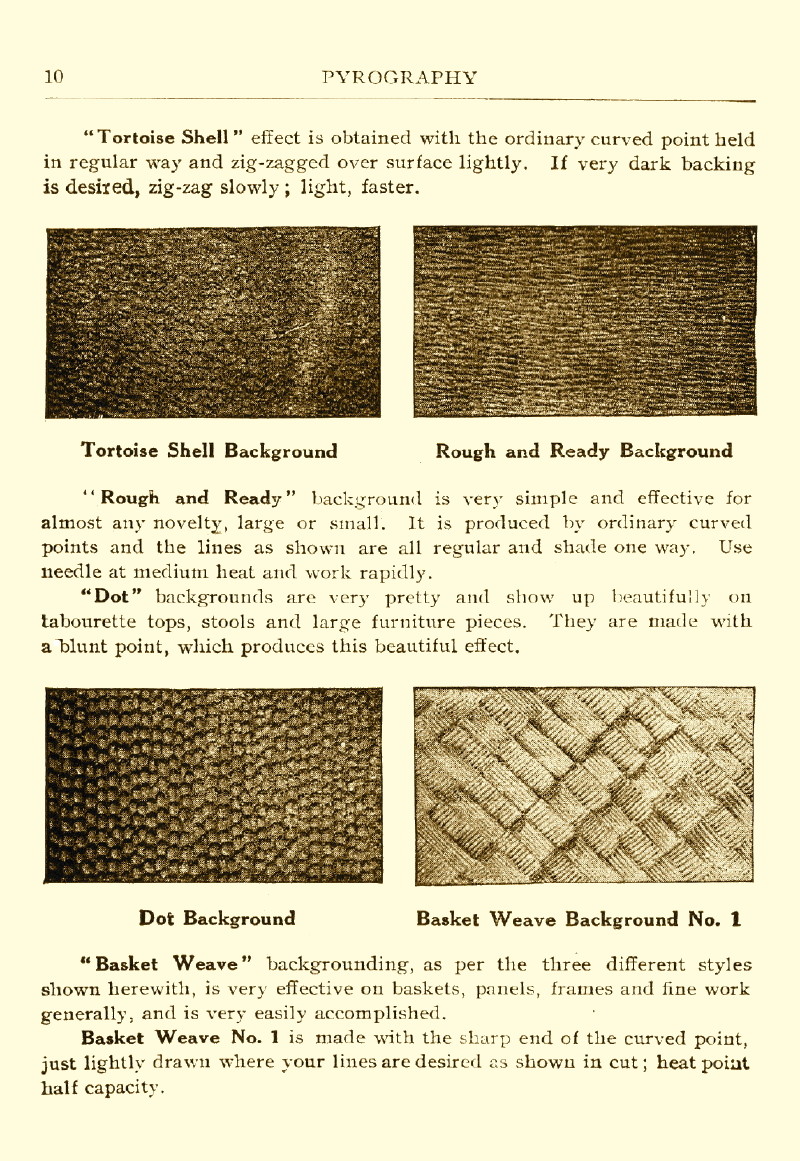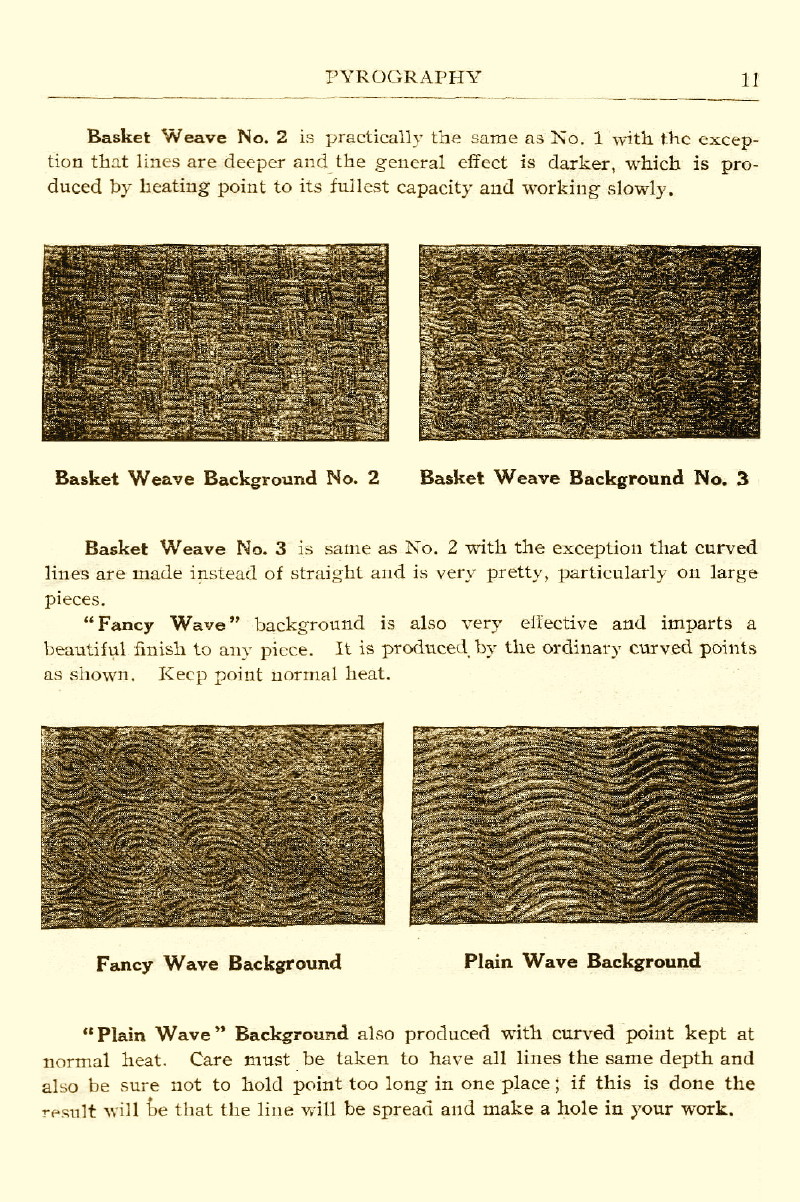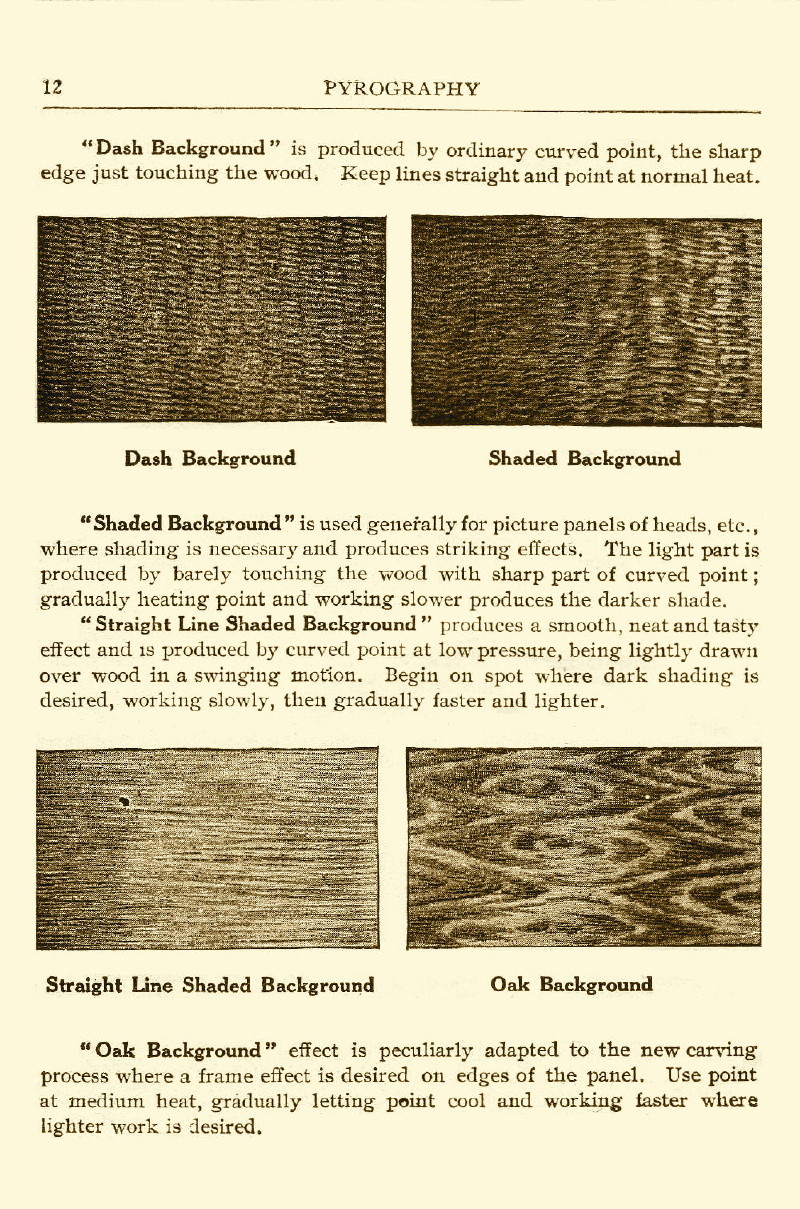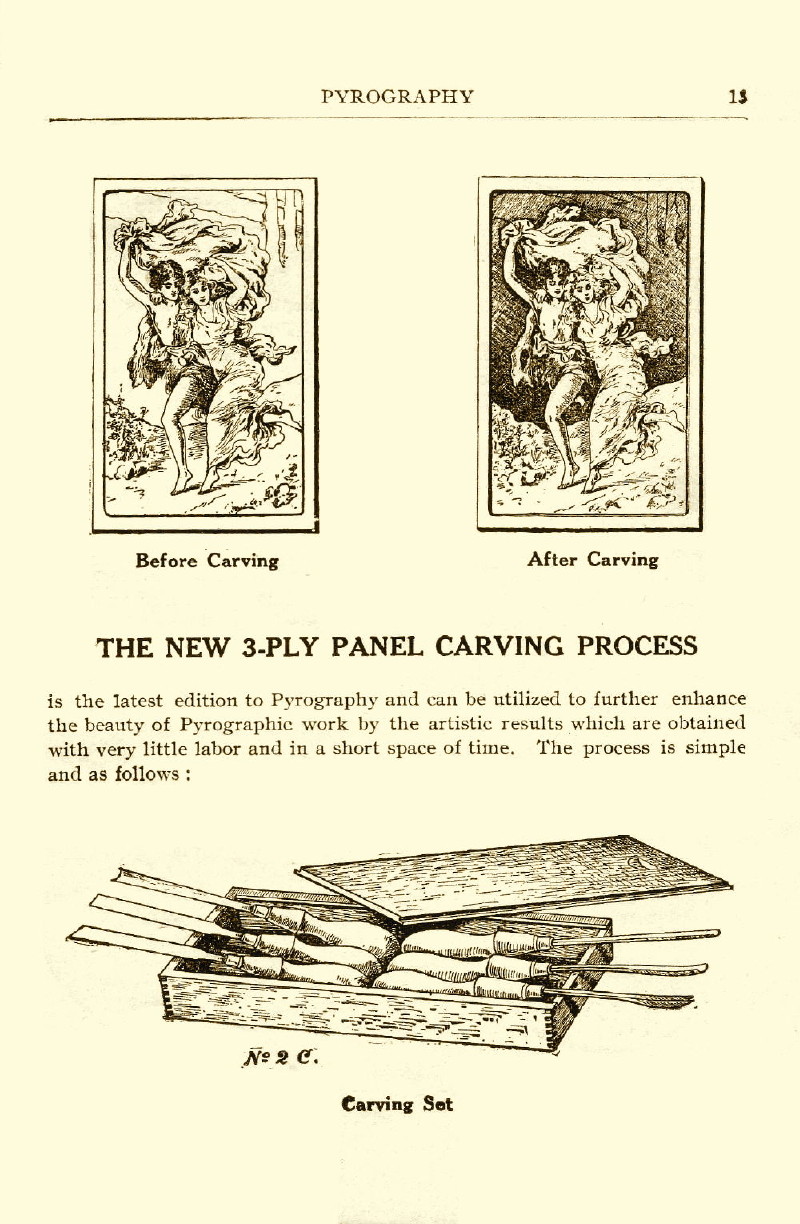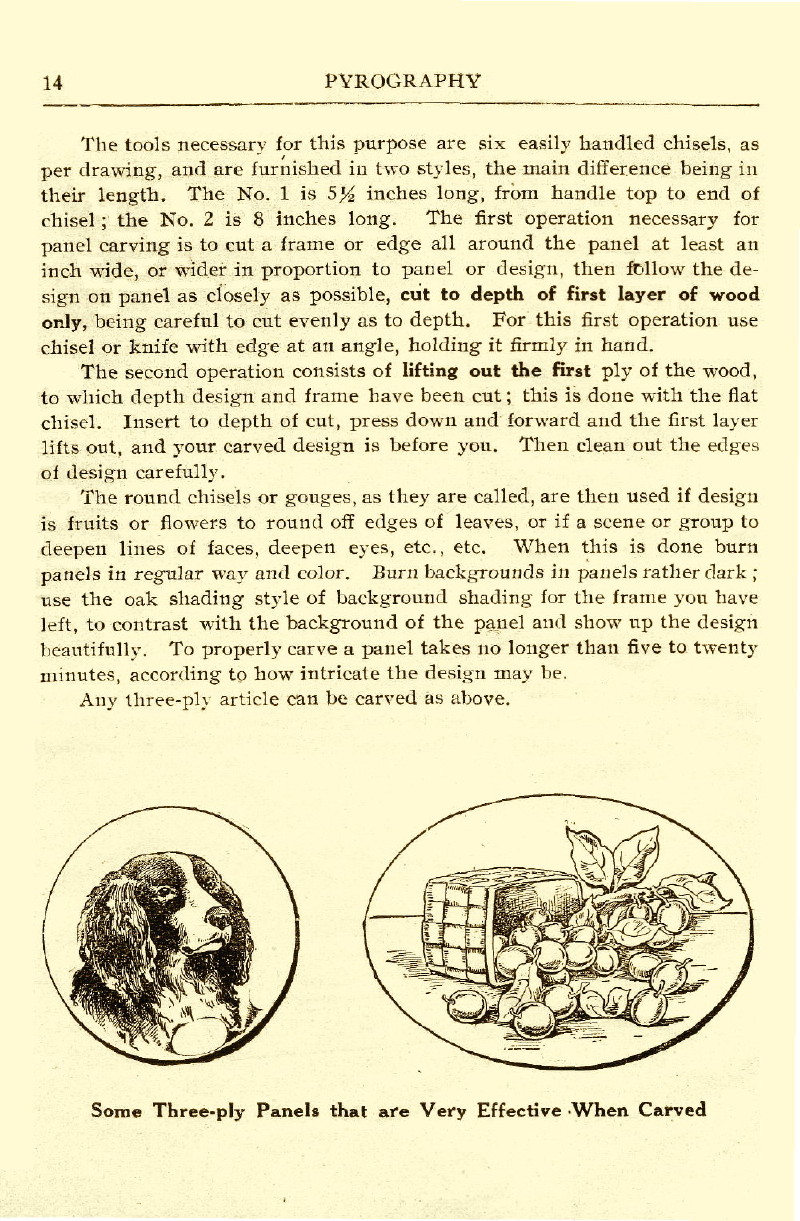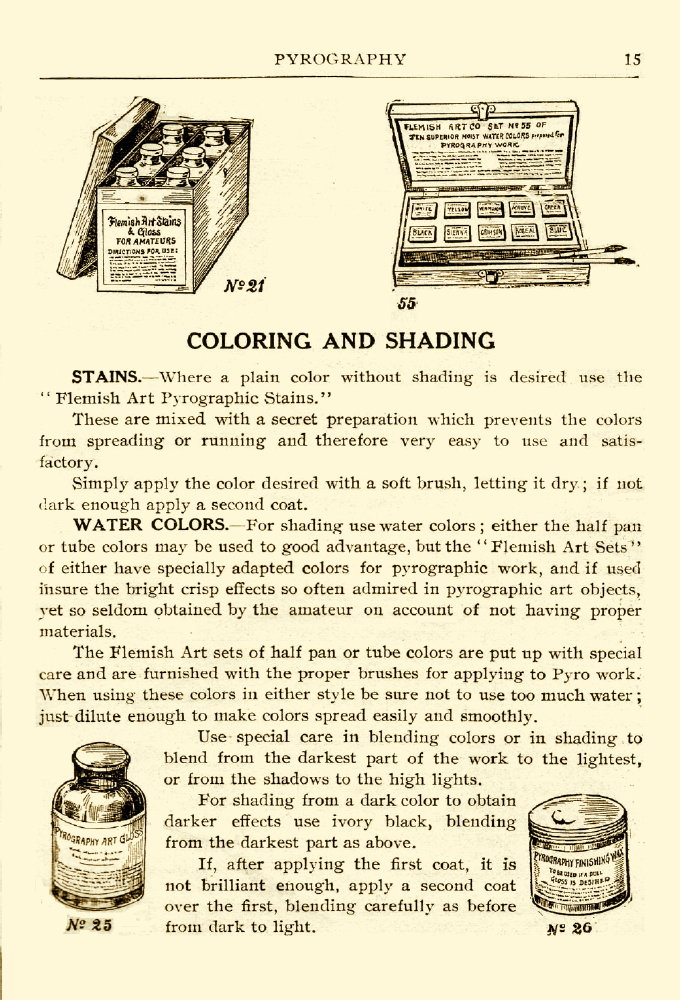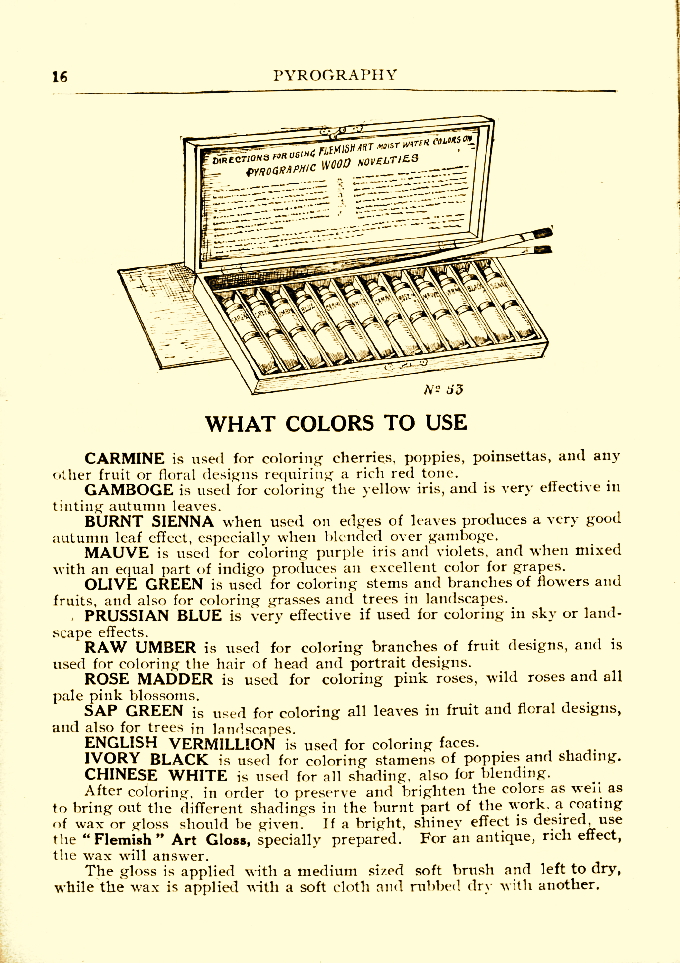 PYROGRAPHY
by H. Koenig, Copyright 1907

Adapted from The Flemish Art Co. Complete Course of Instructions, New York

Courtesy of the Clyde McMurray Estate.
---
The 1907 instruction book "Pyrography" was published by the Flemish Art Co., N.Y.C. to accompany their pyrography tool and other supplies. The link here is to a picture of their enormous building in New York City, which contained their showroom and factory. The exhibit there also offers a virtual tour of their impressive facilities.

Although the instruction book exhibited here contains only 16 pages, it is remarkable how very much useful information and illustration were offered to guide the artist through the process and technique of creating an art work in pyrography.

This treasured little book was kindly and thoughtfully donated to the E-Museum by Sandy Whiston of Illinois, U.S.A., to whom the E-Museum expresses heartfelt gratitude. It once belonged to her maternal grandfather, Clyde McMurray, who was born in 1896 and who enjoyed making wooden yard ornaments. When Sandy's mother died the end of December 2009, Sandy had to face going through the family estate. Because this little Flemish Art Co. book, found among her mother's things, was so old, Sandy was motivated to see that it would "live on" by sharing it with others through the E-Museum.



---


If you have either any questions to ask or any additional information to offer about the Flemish Art Co., please e-mail Sandy Whiston and the E-Museum Curator.
---
You are leaving the exhibit of the Flemish Art Co. PYROGRAPHY Instruction Book
You can return to the
Back to E-Museum Entrance homepage
---
&copy 2011, 2014 Kathleen M. Garvey Menéndez, all rights reserved.
23 September 2011. Last updated 05–07 June 2014.

---