to the Salon of the
Polperro Proverbs
Pokerwork Cottage Industry
---
Back to E-Museum Entrance
---
---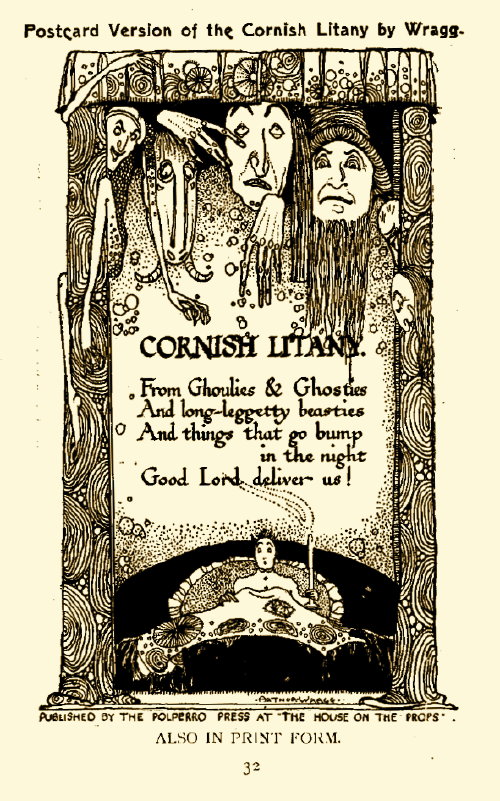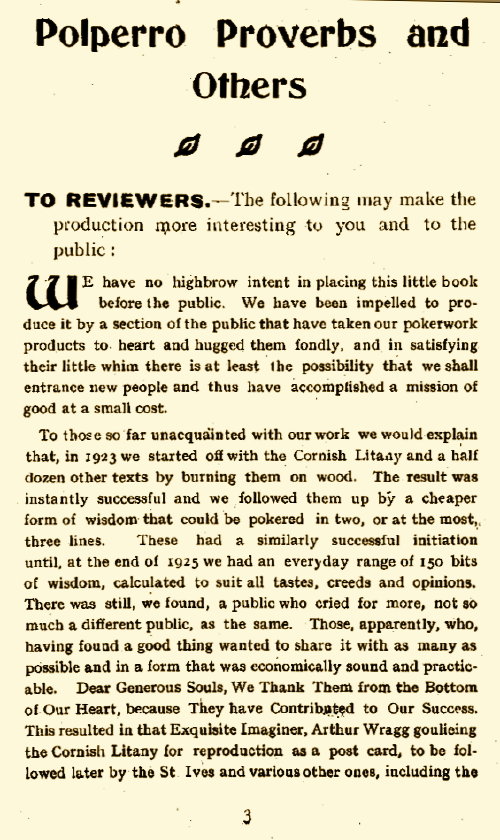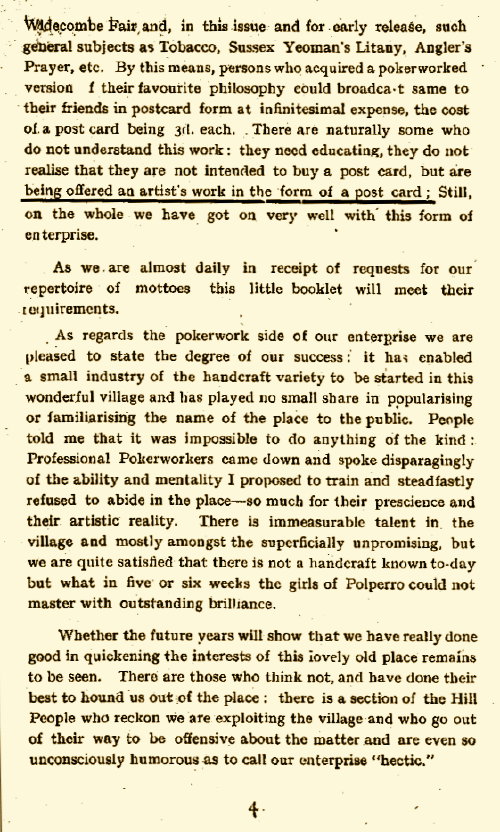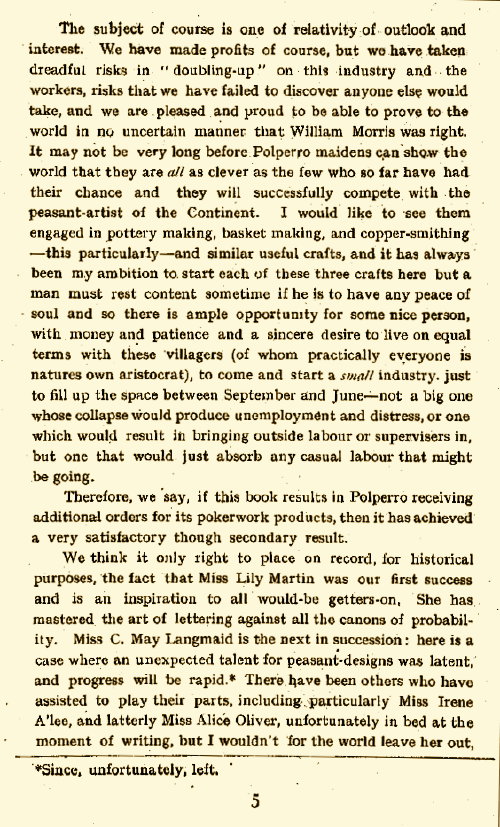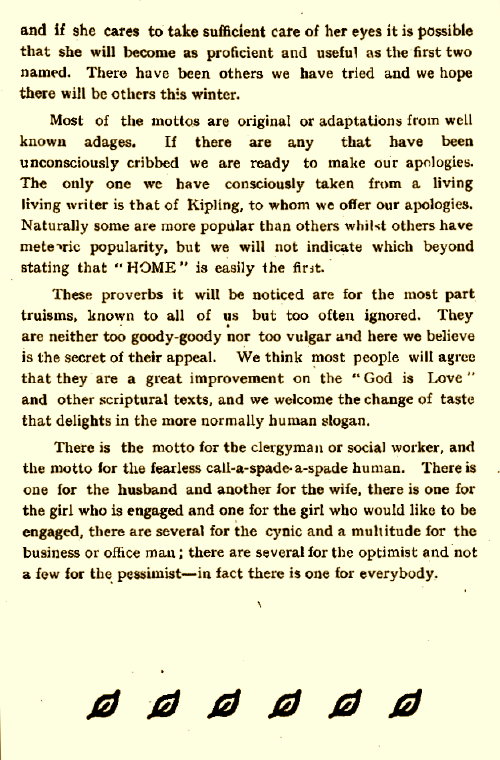 Excerpt from Polperro Proverbs and Others etc
by Frederick Thomas Nettleinghame, 1926

With thanks to Debra Meister and the Cornish Studies Library in Polperro
---
The above excerpt and illustration are taken from the 1926 book by Frederick Thomas Nettleinghame, entitled: Polperro Proverbs and Others etc. It was sent to Debra Meister from the Cornish Studies Library in Polperro, and is a valuable account of a folk art enterprise in pyrography in the first quarter of the Twentieth Century.

See an illustrated article about this cottage industry and Debra Meister's collection of The Cornish Litany and things Halloween in an illustrated article entitled Debra Meister: The Cornish Litany published in Pyrograffiti.

*** NEWSFLASH! 27 January 2010: Discovered by Debra Meister on the web blog of Canadian collector Len Bentham at the link here is a plaque in pyrography of the "Cornish Litany".



---



If you have either any questions to ask or any information to offer regarding the pokerwork panels of the Polperro Proverbs, please e-mail the E-Museum Curator.
---
You are leaving the Salon of
the Polperro Proverbs
Pokerwork Cottage Industry
You can return to the
or visit one of the following:
Pyrographic Art Exhibit Halls:
---
---
---
---
Your questions and comments are welcome and appreciated.
Please e-mail the E-Museum Curator
Back to E-Museum Entrance homepage
---
© 2008, 2009, 2010 Kathleen M. Garvey Menéndez, all rights reserved.
Updated 31 October 2009. Last updated 27 January 2010.

---