E-Museum of Pyrographic Art
Antique Art Hall


Welcome!
to the Exhibit of

Charles Hooton's
Chapter the Seventh
in his 1847 book of satirical humor

LAUNCELOT WIDGE
---
---
---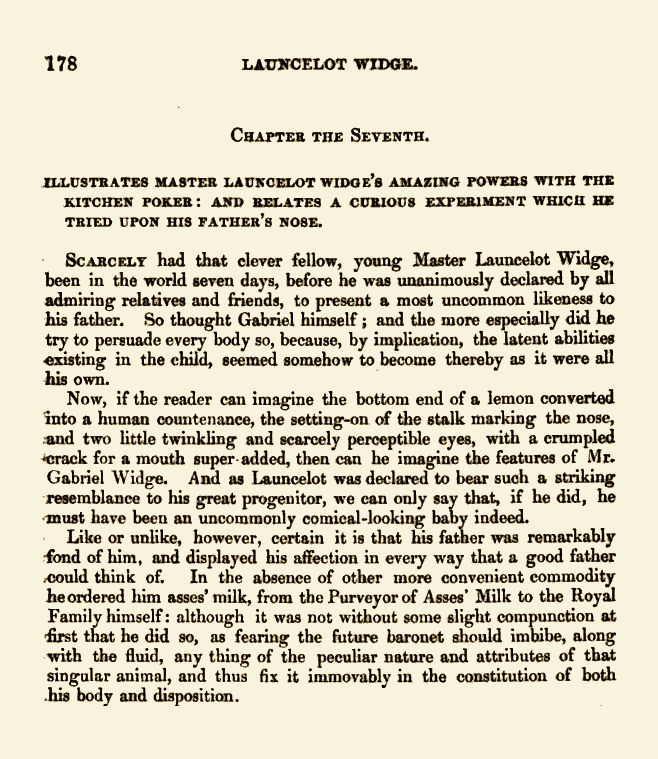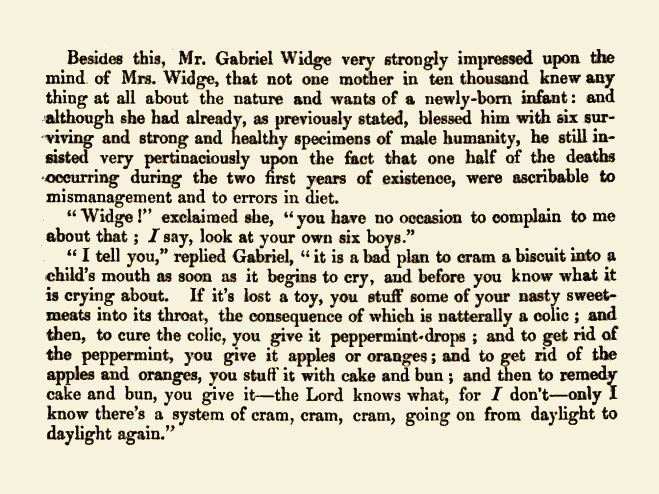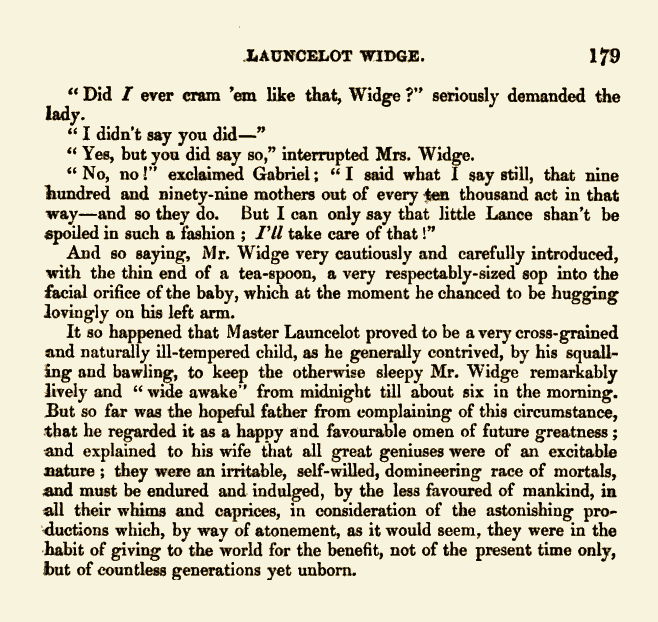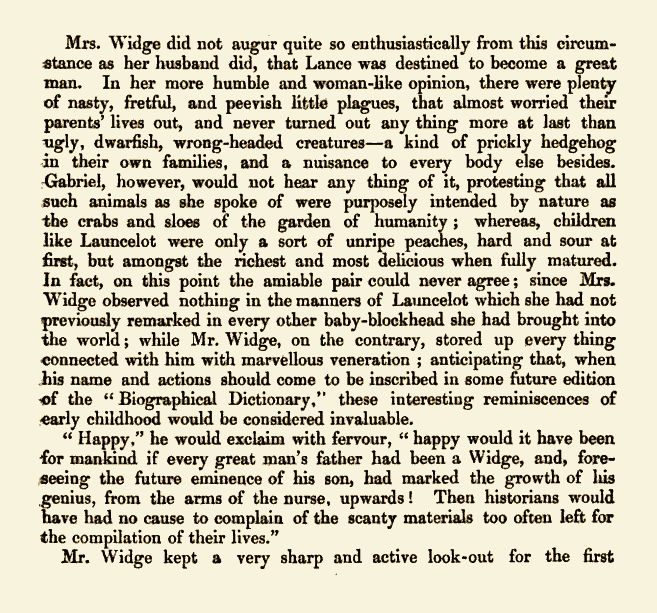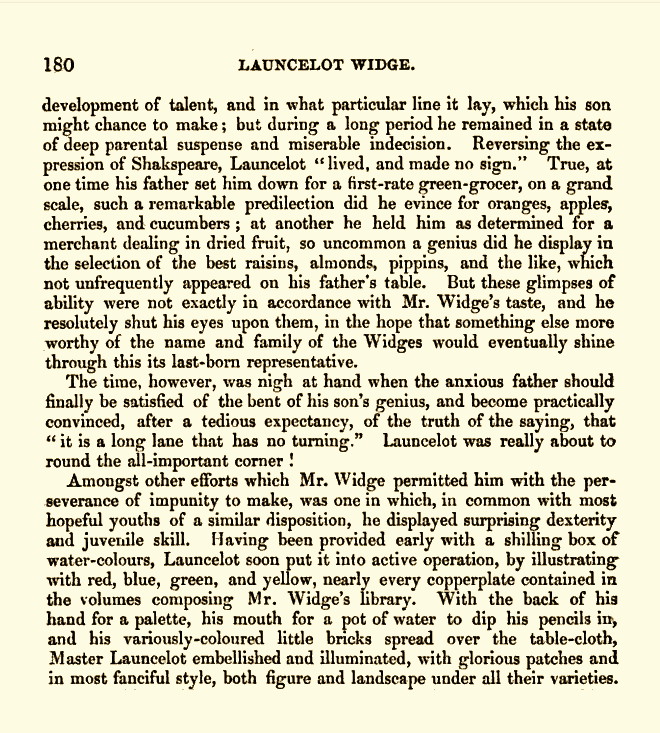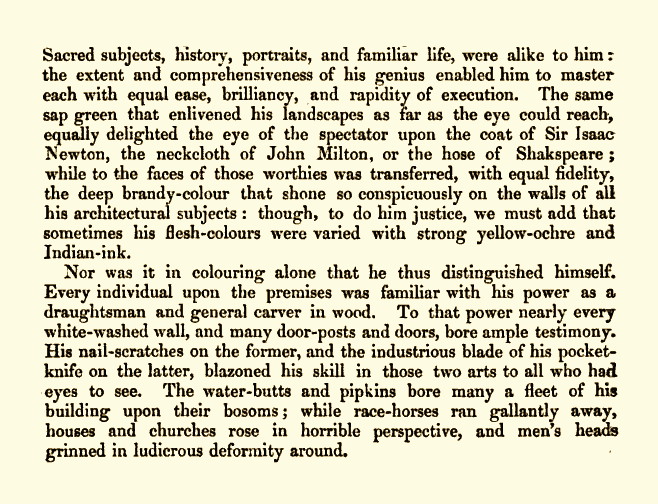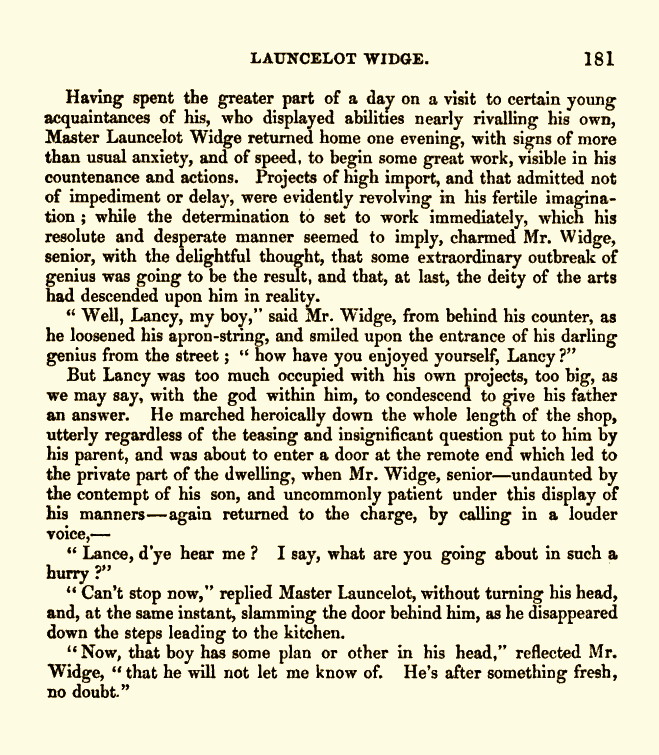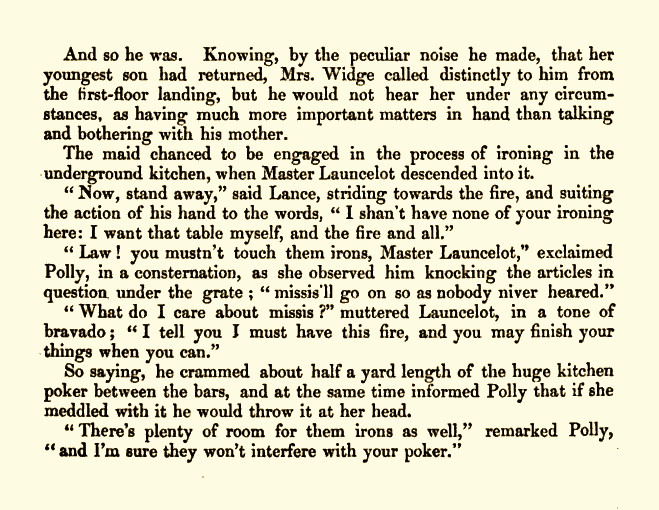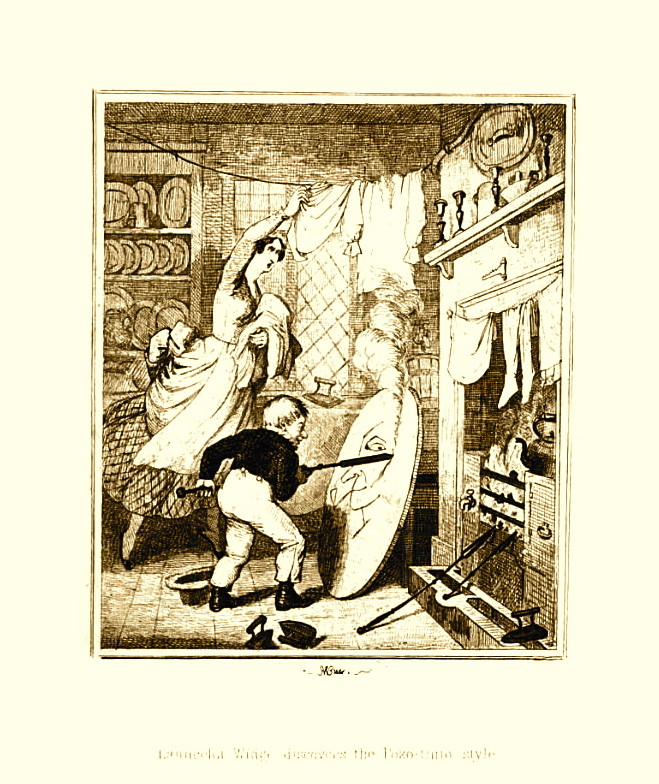 Launcelot Widge discovers the Poko-tinto style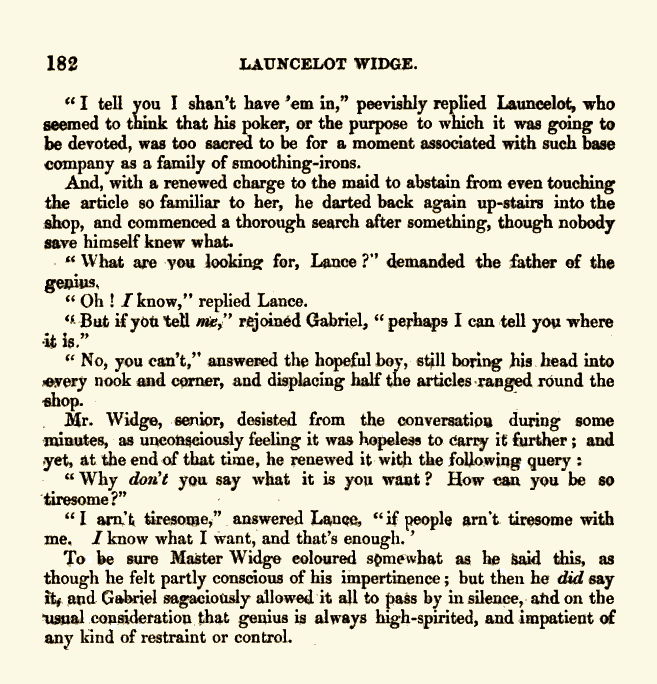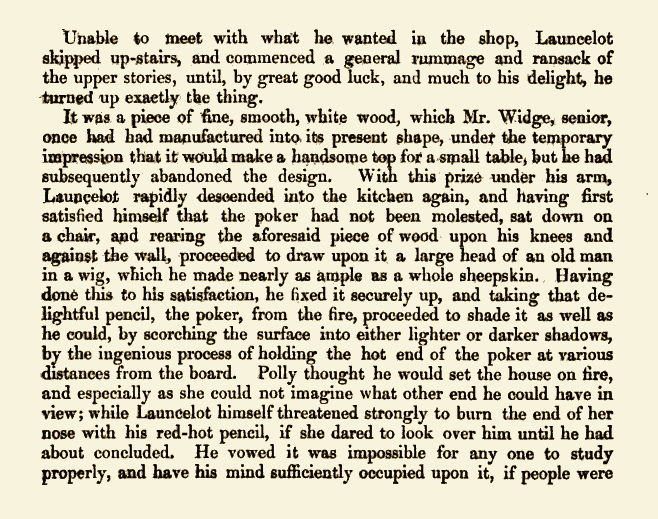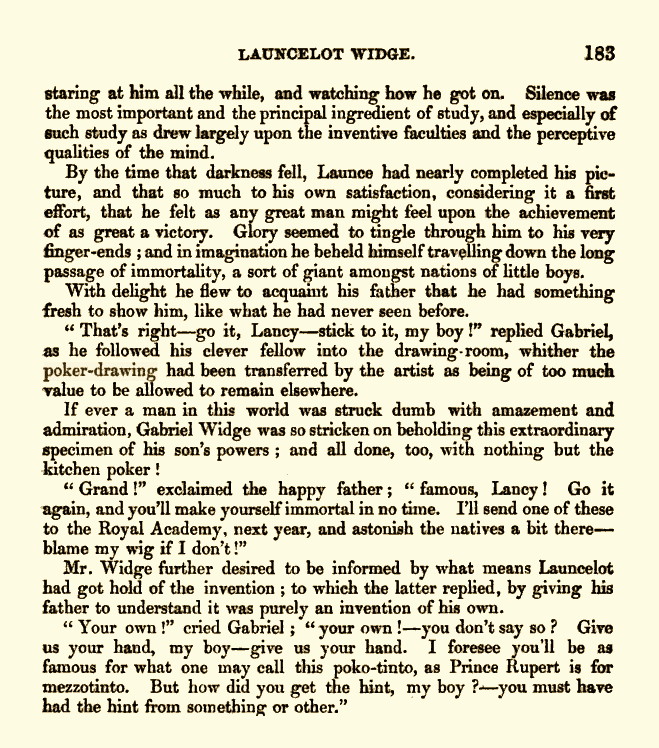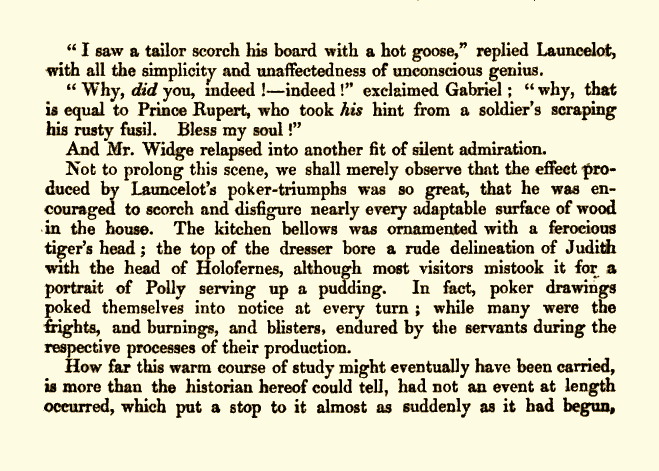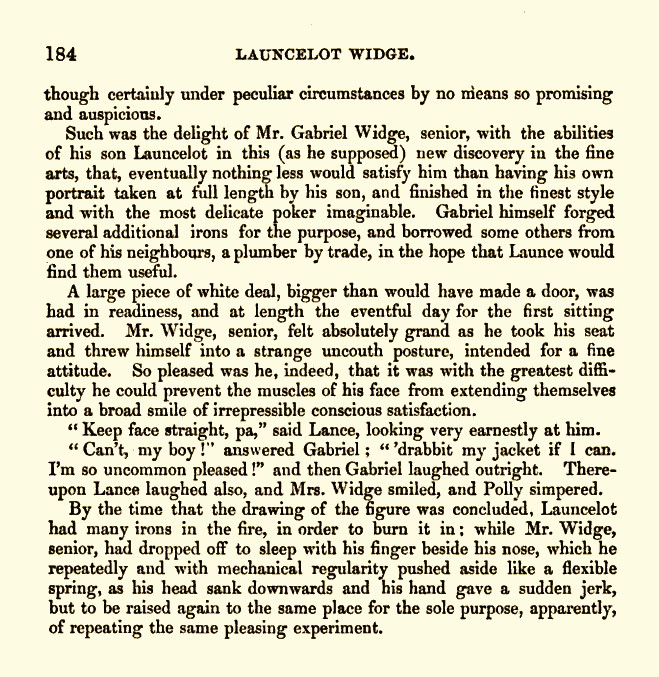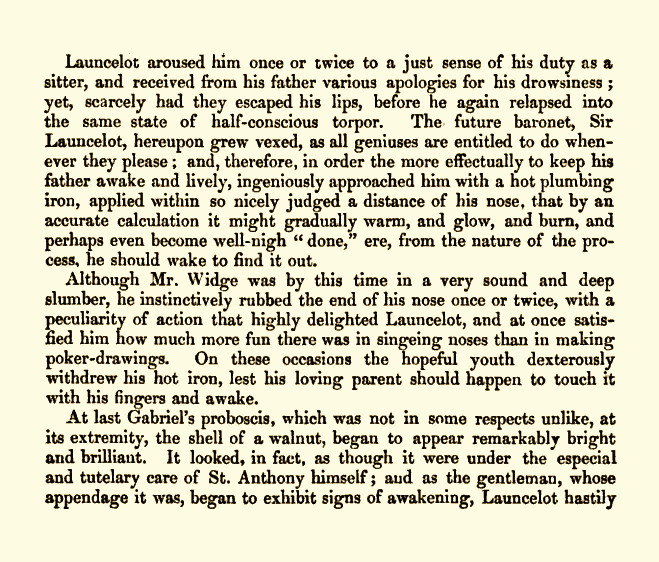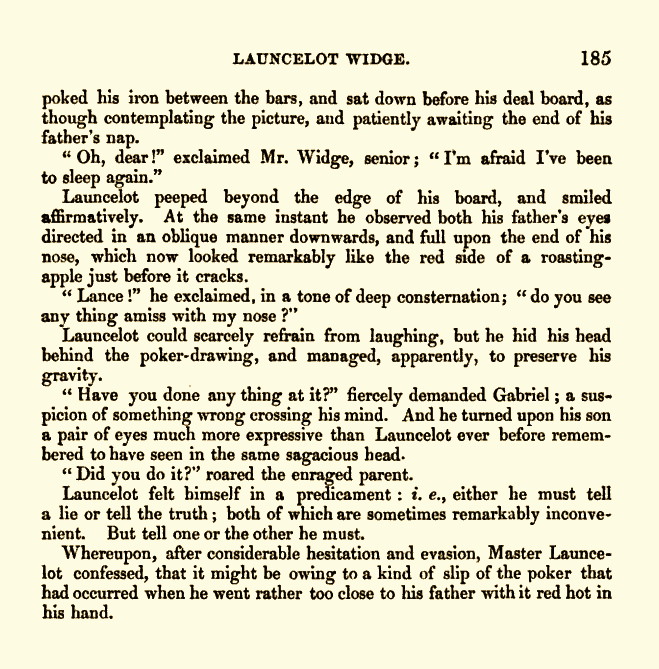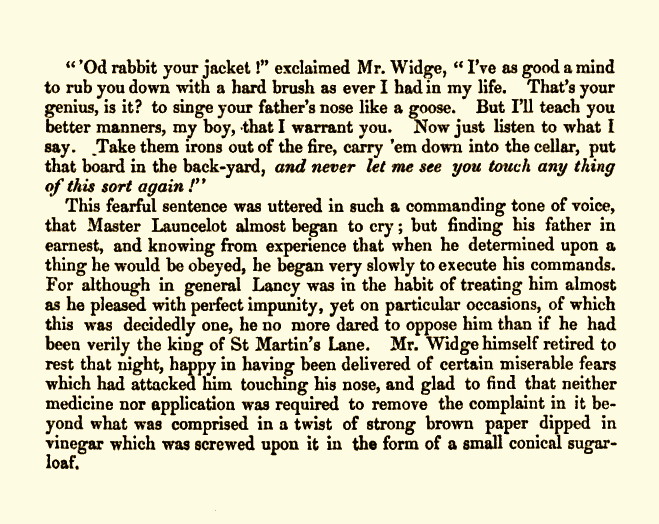 LAUNCELOT WIDGE
by Charles Hooton

Chapter the Seventh, pp. 178–185, published in
AINSWORTH'S MAGAZINE, VOL. XI.
Edited by William Harrison Ainsworth
Published in LONDON by CHAPMAN AND HALL, 186, STRAND., 1847.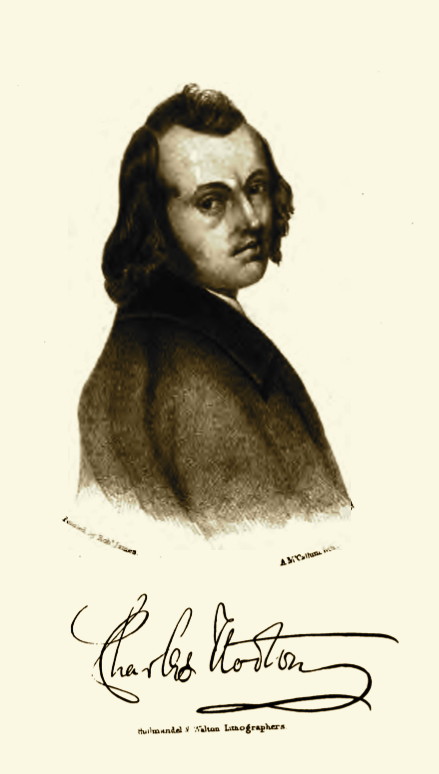 Charles Hooton
Portrait of the Author
---
What is particularly remarkable about this chapter from a book of satirical humor by Charles Hooton is that the character of the young Launcelot Widge was portrayed—at such an early date—wildly and enthusiastically doing poker drawing with a kitchen poker. It is also worth noting that, although we have found references to poker-drawing by that date and well before, the technique was exotic to some extent back then, as well.

Published in 1847, this chapter was by an author who is still read today but of whom very little is written. One small entry in a bibliography indicates the following about the author who was a contemporary of Charles Dickens (1812–1870):

"Charles Hooton [was] a newspaper writer at Leeds and afterwards a journalist in America. He died at Nottingham in 1849 from an overdose of morphia."

The Ainsworth magazine's chapters were published in various issues in London, and the novel was published a year later in New York by BURGESS, STRINGER & CO. Like the Ainsworth's Magazine version, the novel Launcelot Widge is also available to read thanks to Google Books at the link here. Note, however, that the sole illustration for Chapter The Seventh that is shown in the Ainsworth's magazine version (and also exhibited here in the E-Museum) does not appear in the book.



---


If you have either any questions to ask or any additional information to offer on this chapter in this book of satirical humor by Charles Hooton, as well as any additional information on the illustration, please e-mail the E-Museum Curator.
---
You are leaving the exhibit of
Charles Hooton's
1847 book
LAUNCELOT WIDGE
You can return to the
or continue on your tour to one of the following:
---
Pyrographic Art Exhibit Halls:
---
---
---
Your questions and comments are welcome and appreciated. Please e-mail the E-Museum Curator.
Back to E-Museum Entrance homepage
---
&copy 2011 Kathleen M. Garvey Menéndez, all rights reserved.
11 April 2011.

---