to the Brian Warburton Salon
---
---
---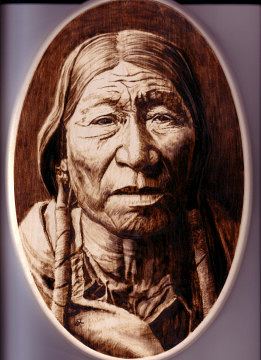 Cheyenne
by Brian Warburton

Pyrography on wood
after an E. Curtis photograph

Image courtesy of the artist
---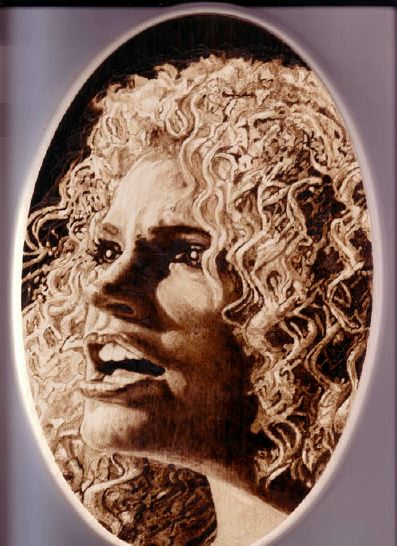 Natalie Maine
by Brian Warburton

Pyrography on wood

Image courtesy of the artist
---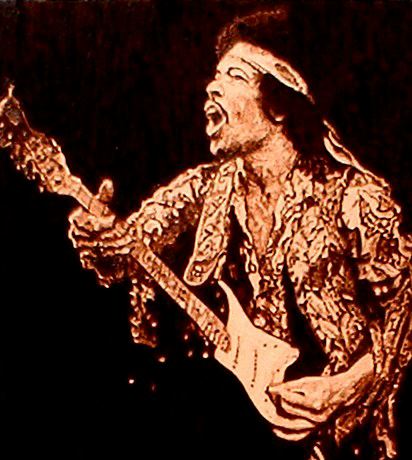 Jimi Hendrix
by Brian Warburton

Pyrography on wood

Image courtesy of the artist
---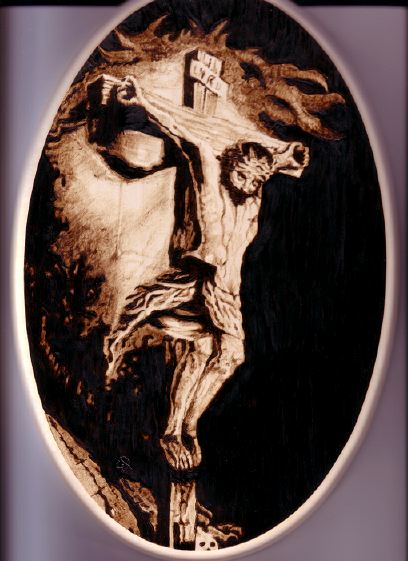 The Greatest Love
by Brian Warburton

Pyrography on wood
inspired by a segment from an unknown painting

Image courtesy of the artist
---
British artist Brian Warburton works primarily in realistic drawing techniques, and likes doing portraits best—particularly ones that tell a story.

Brian's work is also exhibited on-line in his personal photo album at www.PictureTrail.com/brianart.

Brian Warburton's story and art are highlighted in an article in Pyrograffiti 31 in the November–December 2004 issue of WOM.
---
You are leaving the Brian Warburton Salon.
You can return to the
or visit one of the following:
Pyrographic Art Exhibit Halls:
---
---
---
---
Your questions and comments are welcome and appreciated.
Please e-mail the E-Museum Curator
Back to E-Museum Entrance homepage
---
&copy 2005, 2010 Kathleen M. Garvey Menéndez, all rights reserved.
Last updated 3 March 2010.

---